Ins and Outs...
Tine
tagged me on what my 5 ins and outs are at the moment. Well, she did say what I consider in and out, and not particularly mainstream...so this is purely my personal view k?
What's In for Me: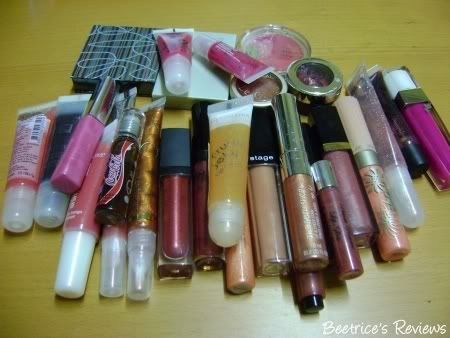 1. Lipgloss – I love love LOVE my lipglosses, and as you can imagine, I have quite a few (this is just part of it, by the way). I think I need to join Lipglosses Anonymous...is there such a thing?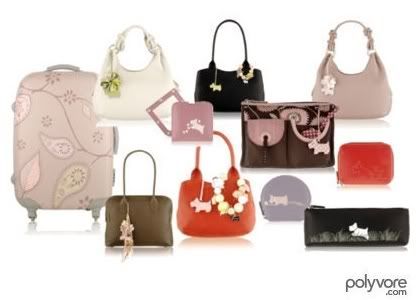 2. Radley
– what's a girl without her bags? I knew I was in trouble when the Robinsons in Gardens Midvalley set up their display of
Radley
bags...gorgeous soft leather, and a terrier as their trademark. Temptation was never so hard to resist!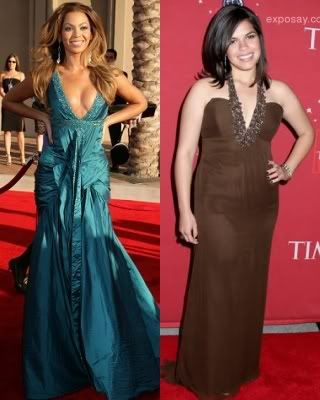 3. Curvier stars – Beyonce Knowles and America Ferrera are hot property nowadays, and both are a refreshing change from the usual whippets we see in the industry. Beautiful, curvy and smart...now that's a good role model.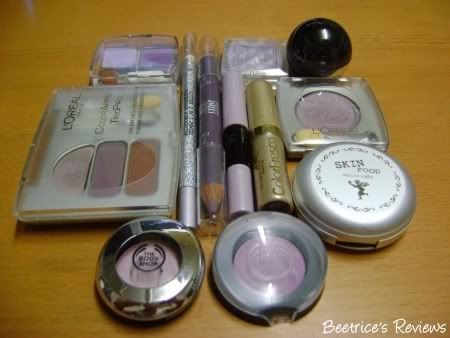 4. Purple eyeshadow – one of my absolute favourite colours, and fortunately, one of the colours I can carry off quite well. I've also just discovered a gorgeous eyeliner in plum which is also going into my arsenal...LOL!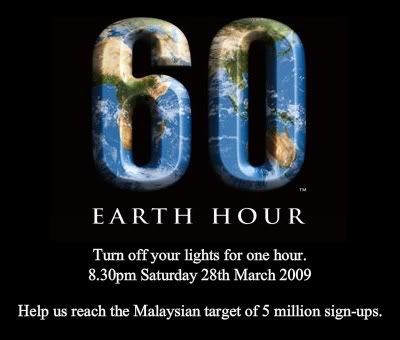 5. Malaysia participating in Earth Hour
– it's about high time we do our part, so for those in Malaysia...you know what you're supposed to be doing this coming Saturday yeah?
What's Out for Me:1. MAC's Collections
– I'm sure I'm going to get blasted for this, but there's a good reason this is on my list. First it was MAC Barbie, then MAC Dame Edna, and now the dominatrix-looking feline that seriously bordered on the brink of giving me nightmares when I saw the promotion setup. What's with all the tie-ups? And at the prices they're going for here, I may just choke myself or have a heart attack.
2. Overdoing it
– it's true what they say...money can buy the most expensive makeup and clothing in the world, but nothing in the world can help you if you're going to heap it all on at once!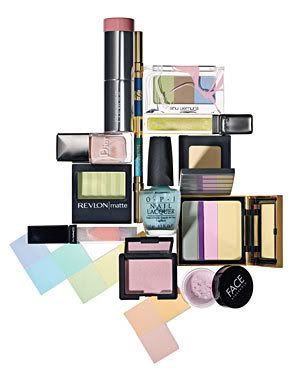 3. Pastels
– don't get me wrong, pastel makeup is gorgeous...but I'll be damned if it doesn't make me look washed out and sallow. Oh, and matte pastel nail polish? Don't even go there...
4. Unstable Internet
– what is up with the Internet connection nowadays? It keeps dropping, or the speed is ridiculously SLOW! Get with it, ISPs!
5. Carrot jeans
– how does anyone make that cut of jeans look good? If you don't have hips, they make you look disproportionate and if you DO have hips...oh dear...
And … that's it! Here are my taggies…
ParisB of MyWomenStuff
Kahani and Syen of So Loverly
Nikki of Askmewhats
Connie of Skindeco
Xin of Pretty Beautiful

And even if I didn't tag you, please feel free to nick this for your own – the more the merrier! :)
Labels: tags