Domain Delight!!
Gosh, this year is just flying by isn't it? March is already here…and well, I figured it would be a good time to make the big switch…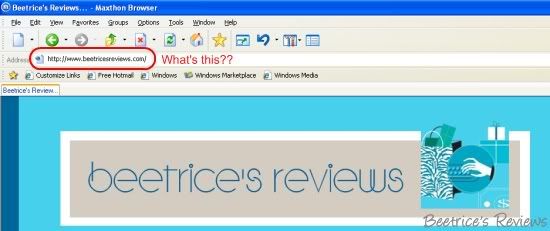 Beetrice's Reviews has moved to a brand new home!! :)
I'd been wanting to move over to my own domain for the longest time, but one thing or another seemed to get in the way. After mulling over it, mulling some more, and endlessly bugging Tine for her recommendations
(gosh, that poor girl must be sick of hearing my indecisiveness for the longest time, and we haven't even gotten to talking about hosting yet!)
...the old address of
www.reviews-galore.blogspot.com
is now
www.beetricesreviews.com!
This is the first ever actual .com domain I've ever had
(those I have to deal with for work don't count!)
, so for me this is a big step – needless to say,
Beetrice's Reviews
is here to stay!! :) Thank you for all the lovely support thus far, and here's looking forward to the rest of 2009 bringing plenty of fun and excitement!
PS:
There's also a new email you can use to contact me with -
beetricesreviews

[at]

gmail

[dot]

com
- which has also been placed on my sidebar as well!
*squeals*