Cheap Find: Mini Toons Wristlet Keychain...
Earlier this year, Paris wrote on her
Jimmy Pickles wristlet keychain
. After seeing it a few times, I was tempted to order one of my own but never really got past the endless visits to the Etsy website to admire the lovely designs. You see, I liked the wristlet a lot, but not enough to fork out the US$6.50 price + US$3.00 shipping
(about RM35 or so at the present exchange rate)
for one.
Recently while I was walking past a
Mini Toons
store, I decided to go in on a whim
(that seems to happen a lot with me!)
and saw the usual row of neck lanyards hanging on a rack. This time though, I noticed another row of much shorter straps and decided to have a closer look...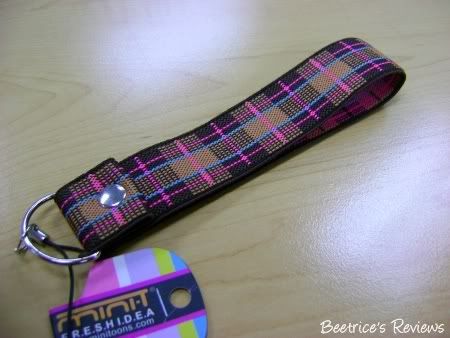 And whaddya know – Mini Toons has actually come up with their own version of a wristlet! They come with an attachment for your mobile, which makes me suspect this was originally meant to hang a mobile, but the metal loop is ideal for attaching a keyring – car keys, house keys, and whatever else you feel like.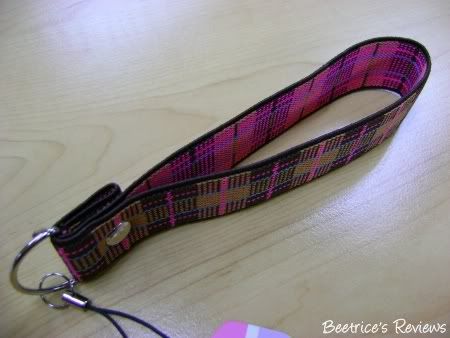 Mini Toons' wristlets come in a variety of colours and designs while the material ranges from elastic to non-stretchy. After browsing the options, I settled for a stretchy wristlet in a tartan design. I like the fact that it's stretchy, which makes it easy to slip over my wrist. And, it's pretty comfortable too!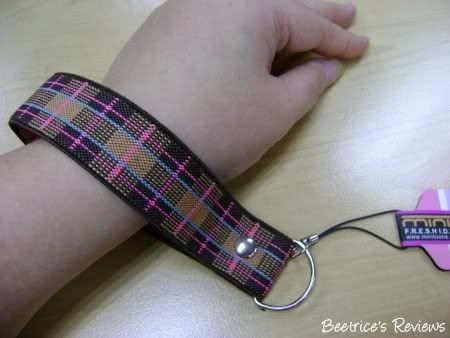 The wristlets are also a decent size which is good. And here's the cheap find bit – they're retailing for just RM5.95 each. That would mean that you could buy one Jimmy Pickles wristlet keychain, or five Mini Toons wristlets.

Don't get me wrong though – I love the wristlets Jimmy Pickles designs, and I'd love to get one someday. Sadly though, a girl's got to make her money go as far as it can in these times. And if I can't get a Jimmy Pickles wristlet keychain, a Mini Toons one is the next best thing. :)
Labels: bargains, tips n news