3M Nexcare Acne Patch...
After hearing the fuss being made about these patches, I decided to try a small 7-pc pack out for myself to see if the claims were true – according to many, they are 'miracle workers' when it comes to taking care of acne. I had a terrible outbreak of pimples at one point recently...the horrible deep set ones that hurt when touched!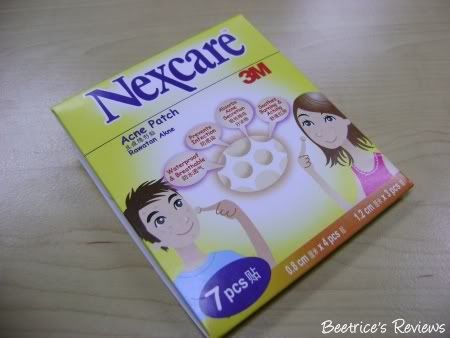 Description:
This product was originally a medical dressing with 3M patented Tegasorb to absorb wound pus when nurses in Taiwan experimented cutting them into small pieces to place on their acne. The birth of yet another 3M innovative product: Nexcare Acne Patch. To use, clean and dry skin and hands thoroughly, remove acne patch from the film and place gently on the acne.


The Verdict:
When I first opened up the pack, I found a sealed pack containing seven translucent yellowish silicone discs in two different sizes. I decided to try the smaller disc on a big yellow pimple on my temple that was really irritated, and applied it just before I went to bed. In the morning, lo and behold, check out the patch!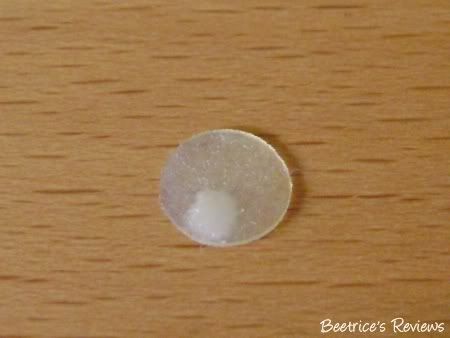 The whitish part is the pus - ewwww...but it really works! The pimple was almost fully frained, and the redness was dramatically reduced. I've since found that if you can handle it, pricking the pimple just before you apply the patch will help the pus to be absorbed faster. Of course, don't squeeze it or touch the area more often than is absolutely necessary as that will aggravate the problem.
Nexcare can apparently be used on nodules
(sub-cutaneous painful red bumps),
whiteheads
(the whitish bumps, although I wouldn't say it's a good use of the patch!)
and pustules
(the gross pus-filled ones).
I've found that for me, it works best on ripe pimples – namely the pustules. That way, you only require minimal application of the patch to clear it up.
I'd definitely turn to this again the next time I have any ripe pimples – this is the perfect solution for those who have itchy fingers
(like me!)
since it'll stop me from picking at or squeezing them. And if it can help minimise the post-pimple scarring, I'm all for it!
3M Nexcare patches are available in 7, 14 or 36 piece packs and can be found at Watsons outlets. If I'm not mistaken, the 7-pc pack retails for about RM4, while the 36-pc pack retails at about RM12.

Rating: 4.5 / 5
Value: $$$
Labels: skincare