Valentine's Weekend…
So…Valentine's Day is finally over…how did you all do? As for me, I had a decidedly non-romantic weekend – spent it down in Batu Pahat with my mum's side of the family for an early celebration of my grandma's birthday.
It was QUITE an experience let me tell you…for one, we stayed at the Katerina Hotel
(the one made infamous by Chua Soi Lek…and yes, we had to check our rooms before bedding down for the night!)
not to mention that it was absolutely
BLISTERINGLY HOT
in Batu Pahat!!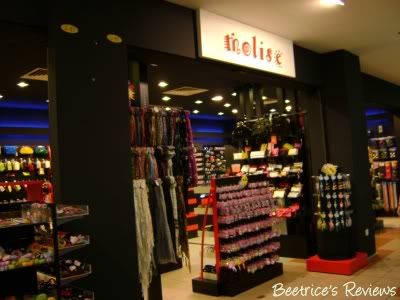 I think I may have just discovered a little oasis in the Summit Mall at Batu Pahat…this little store called Molise is similar to our Sinma here, but with a lot more focus on beauty stuff and knickknacks – at a fraction of the price!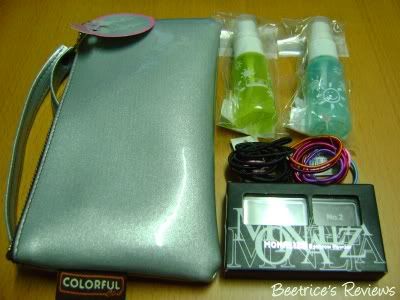 My haul from Molise – silver wrist clutch
(RM16.90),
atomiser spray bottles
(RM1.90 each)
, hair elastics
(RM1.00 per bunch!)
and an eyeshadow powder
(RM5.00)
which I decided to just try on a whim. Cheap or what? :D
On Sunday after coming back, I dropped by
Kahani
's place to pick up my
Silk Naturals
haul! Yay…more stuff to play with…hehehe…I tell you, these group hauls are getting more addictive by the day…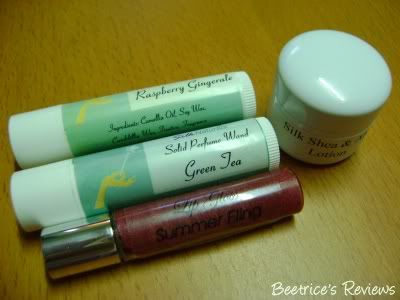 Raspberry Gingerale Solid Perfume Wand, Green Tea Solid Perfume Wand, Summer Fling Lip Gloss, Silk Shea & Aloe Lotion…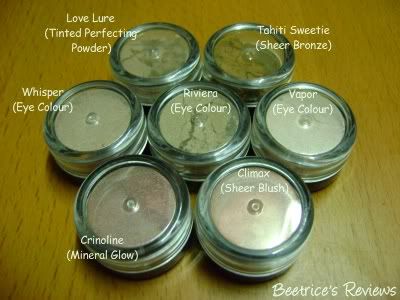 And of course, a whole selection of tinted powders, eye colours, bronzer, glow and blusher… :) Can't wait to get stuck in!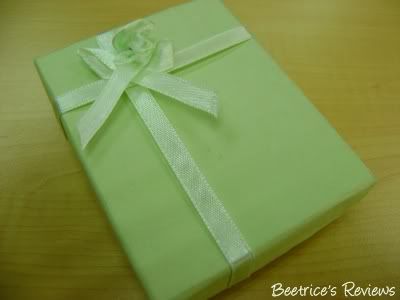 This one was pretty unexpected. Since it's been a while since I've celebrated Valentine's Day as a couple, suffice to say presents on Valentine's Day are rather surprising.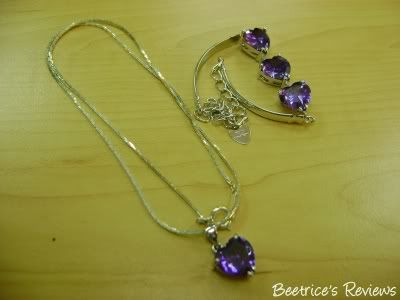 Knowing my penchant for purple, this amethyst necklace and bracelet is just right up my alley…and definitely the thought was very much appreciated.
(now before you jump to any conclusions, this present was actually from my mum! LOL…)
How was your Valentine's Day/ weekend?