Powder Pop! by Benefit…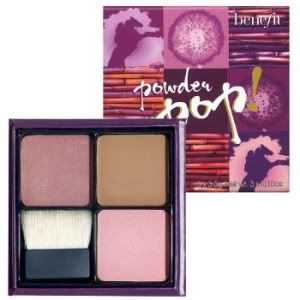 When Sephora first released Benefit Powder Pop!, I was totally desperate to get my hands on one…to the point that I was literally harassing my US friends to see if they could get me one. Then again, after all that fuss
(and definitely not for the lack of trying),
none of those bids came through. I'm pretty glad though, because I finally discovered a small stash of it at the Benefit warehouse sales last year, and at a fraction of the price I would have paid too!! :)
So, what's my take on the limited-edition Powder Pop! by Benefit?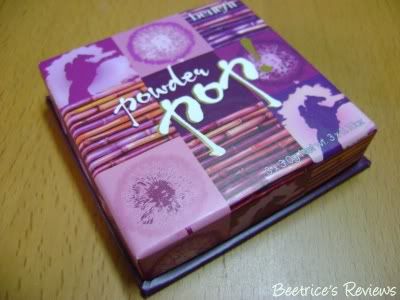 Description:
Powder Pop! by Benefit is a box filled with 5g each of three of its most popular face powders – Hoola, Dallas and Dandelion. For those that can't make up their mind which one to try, this is the perfect solution.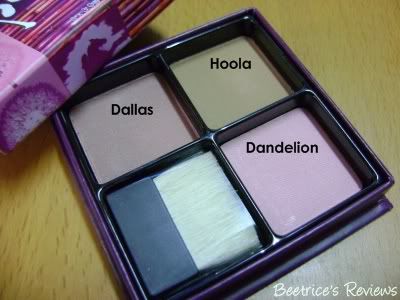 The Verdict:
Can you see why I fell in love at first sight with this little box? :) Okay, so the design's absolutely adorable, but aside from that the Powder Pop! comes with a mini brush as well which works perfectly with the powders. The reason I wanted to get the Powder Pop! is because the description above fit me perfectly…LOL…

I could not bring myself to purchase three entire boxes of powder just because I liked all three, and already had quite a collection of blushes at home, so this one solved my problem once and for all.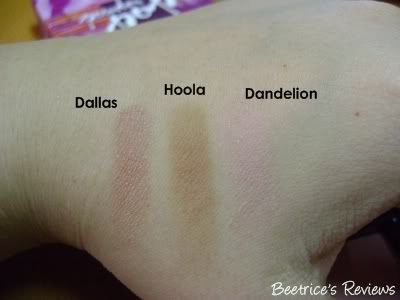 Dallas is a combination between blush and bronzer, and gives a rosy flushed look with an underlying hint of a sun-kissed look. Out of the three, this is my favourite since it goes on just the tiniest bit shimmery and suits my skintone to a T. Hoola is a matte bronze colour which is great for contouring, but not much else. I liked it when I first saw it, maybe since I was a little more tan then, but now…sigh…it's sort of lost its appeal. But no fear, I found a way around it which I'll share later… :)
Last but not least, Dandelion is a light shimmery pink colour. It doesn't really show up in the picture, but is enough to give a pinkish hue. This is perfect for lighter skinned girls as you won't end up with clown cheeks if you apply too much! :D
Now, for the little trick I discovered to use up my Hoola – I apply Hoola to my cheeks first to emphasise my cheekbones, after which I follow with a dusting of Dandelion. The combination works perfectly to bring out a 'slimmer' face without looking made up
(and with me, anything that will slim the face is good!)
This works best for square and round faces though…those with long faces should avoid it as your face will look 'pulled down' rather than slim.
I'm pretty glad I got the Powder Pop!, and even happier that I waited to get it. Why? Because in the US, it retailed for USD28-30, but I bought it for only RM50 on sale…so we all know what the bottom line is –
BARGAIN!
:)
Rating: 4 / 5
Value: $$$