~H20+ experience…and a special promo for readers!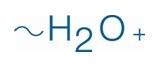 A while back, I was contacted by ~H20+ to attend a "~H20+ Experience Day" with some other beauty bloggers, which turned out to be a very entertaining experience indeed. It turned out that the GM of Luxor Beauty World

(the exclusive distributor for ~H20+ in Malaysia)

, MC Wong was someone that I had met and worked with some years back at a previous job.

Read on for my experience with ~H20+ and a couple of promotions, one specially for readers. Below are some pix from the Experience Day…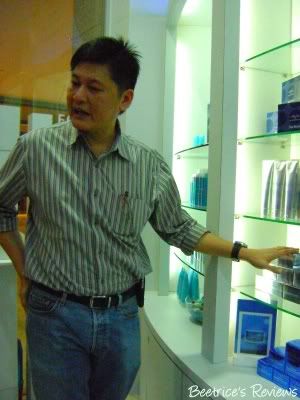 MC explaining the different ranges available. Sadly though, we were a rather distracted bunch – as the session went on, our attention started focusing on the product testers…I blame it on the displays being so colourful! :p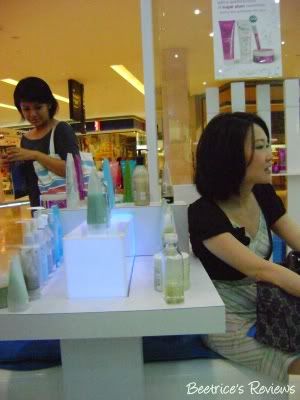 Paris is still paying attention, but Connie's already getting distracted taking pictures...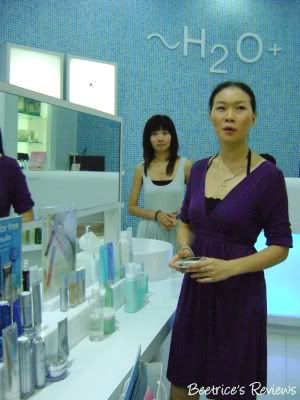 I have to agree with Connie – Kahani was the worst! :D She was immediately all over the place ooing and ahhing over the products!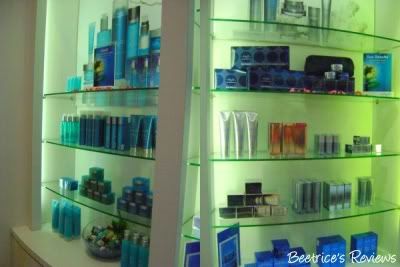 The various ranges available…see what I mean by colourful?

~H20+ products are based on natural sea-derived nutrition and state-of-the-art technology as the ultimate formula to achieving and maintaining a healthier, youthful, luminous complexion.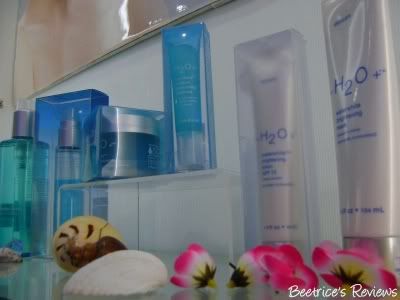 ~H20+ Face Oasis™

Face Oasis™ is ~H20+'s s signature range – it promises to flood skin with pure, water-rich nourishment and all the benefits of sea-minerals attached for oil-free hydration.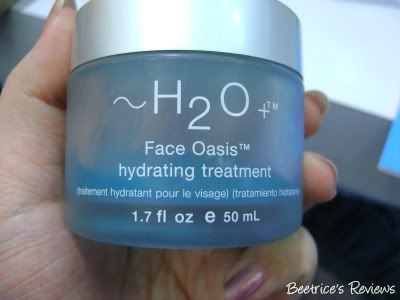 ~H20+ Face Oasis™ Hydrating Treatment

I've been trying this out for the past couple of days at night, and it's a bit early to tell yet, but on the initial front, I've found that my skin is very nicely moisturised even though I slept with the air conditioning on. I'll do a full review of that once I've had a chance to put it through its paces. :) According to Kahani, it still retails at the same price as it did five years ago – which is rather remarkable.
There are also some really nice travel sets in ~H20+ which I'm seriously lemming already…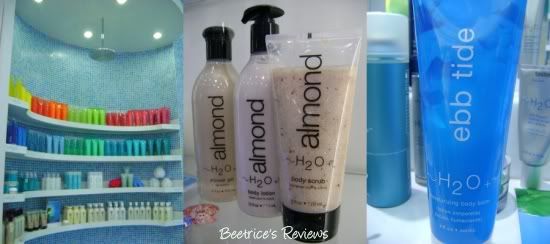 Out of the whole range, I loved the Almond and Ebb Tide scents – I swear they're doing my head in… :D
While browsing through all the different things ~H20+ had to offer
(and there were a LOT!)
, these in particular caught my eye…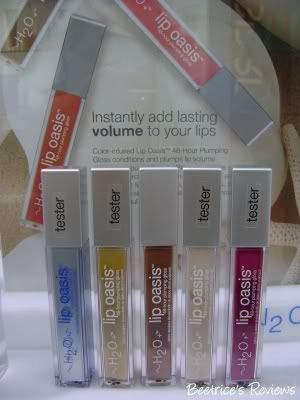 Lip Oasis™ range of lip glosses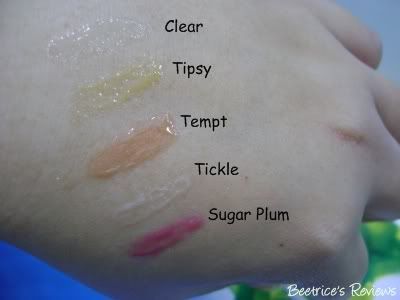 I managed to get some swatches of the glosses – the texture was just divine, although the colours were rather light. Personally, I'd recommend Tempt or Sugar Plum which give a bit of colour compared to the others.

And as part of the whole experience, ~H20+ gave us a special e-Voucher to share with our readers so that you guys can join in the ~H20+ Experience as well! :)

And if this promotion is not right up your alley, they're also currently running an in-store promotion where you can get a gift set worth RM130.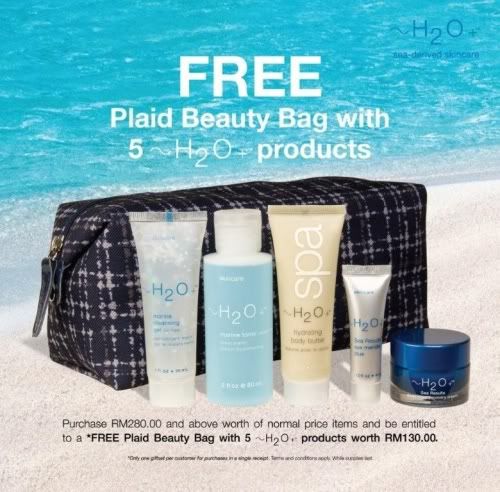 For those that have tried ~H20+ products, what's your take on the brand and which products did you like? :)