Beautilicious Victoria Palette…
Sometime back, a bunch of us got the chance to meet with the CEO of Malaysian brand
Beautilicious
for a chit chat session at Cova. Julie turned out to be a really warm person and very knowledgeable about makeup, which made for an animated session talking about beauty, makeup and new products.
I must confess, I never really felt much like trying Beautilicious' products owing to the state of their testers every time I walked past their displays. However, Julie has assured me that this has been rectified and after checking around, I'm happy to report that these problems have been mostly rectified.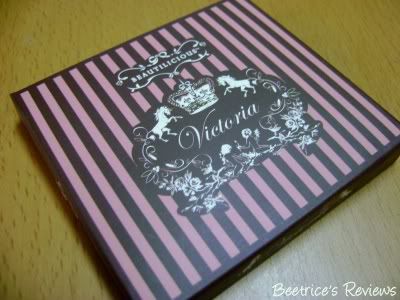 We were each given a generous number of Beautilicious' star products to try
(thanks Julie!),
one of which was the
Victoria Palette
which I am currently using on an almost-daily basis.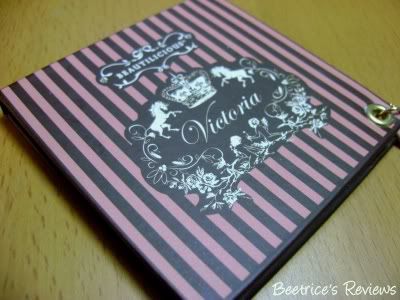 Description:
Victoria is a combination of the versatile brown shades with shimmering and glittering effect. Wear it light for a natural finish or add the darker brown shade for a more sophisticated look. The eyeshadows contain skin-caring ingredients.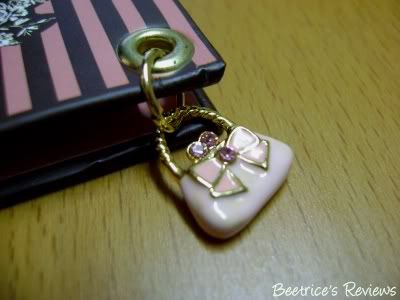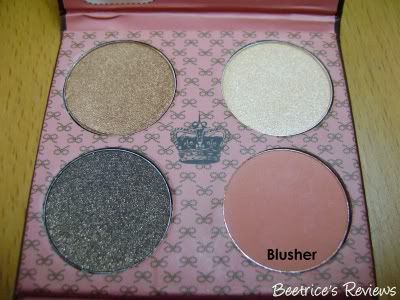 The Verdict:
The Beautilicious Victoria Palette comes in a sturdy cardboard case with small magnetic closures. I absolutely LOVE the vintage look they adopted for the packaging – very…Victorian! LOL…the adorable charm dangling from the corner of the palette also adds a classy touch. You also get quite a fair bit of product in this even though it looks slim enough to slip into your purse for touch-ups. I would have to agree with Kahani – I could survive on just this kit on a holiday and still create several different looks.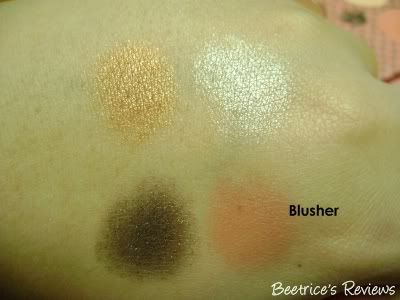 Victoria comes with three shimmer eyeshadows and one blusher, all of which have lovely pigment and colour pay off. The blusher is matte, but translates onto skin with a soft sheen while the eyeshadows are very versatile and can create quite a few looks depending on how you layer it. If you want to see the look Kahani created
(and it's a real beauty too!)
you can check it out
HERE
.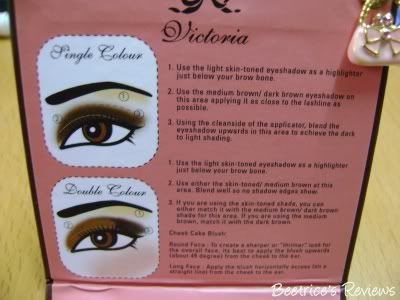 If you're new to makeup or still not too sure about how to apply it, never feat – the palette comes with step-by-step instructions! I like that it's on the inside of the palette so that I don't have to keep hunting around for it, or worrying that I misplaced the instruction sheet...the worst case scenario I ever came across was one that was printed on the bottom of the palette, so I had to keep flipping the case over to look at the instructions. Thankfully, Victoria is spot on with their placement, and there are guides to two different looks using one or two colours based on your choice of look.

The only drawback to this palette is that it doesn't come with a built-in mirror or brushes, but it's still a lovely product to have, especially if you're into creating bedroom 'smoky eye' looks…this has got my approval, and bonus points for the handbag charm too!


Beautilicious Victoria Palette is available at all Beautilicious counters and retails for RM49.90.


Rating: 4 / 5
Value: $$