Revlon New Complexion® Powder…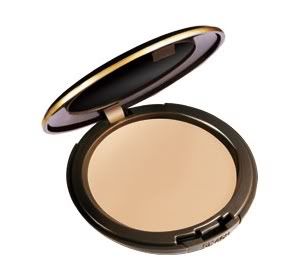 Thanks to a chronically oily T-zone, I always carry a compact in my handbag or purse for touch-ups when I'm out. To be quite specific, all I want is basically a pressed powder that will take care of the shine and give me very light coverage. Revlon's New Complexion® Powder was introduced to me by a friend way back in 2005, but I realised I hadn't written about it all this time! :)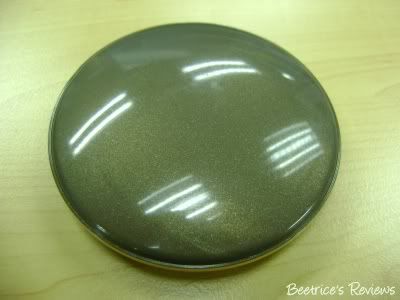 Description:
Say "so long" to shine with
Revlon New Complexion® Powder
. This powder glides on smoothly for an all-over even skintone, and is formulated with a special mineral complex to naturally brighten your skin. The sponge applicator allows for a natural shine-free finish. Can be worn alone or over foundation. Available in 7 natural shine-free shades.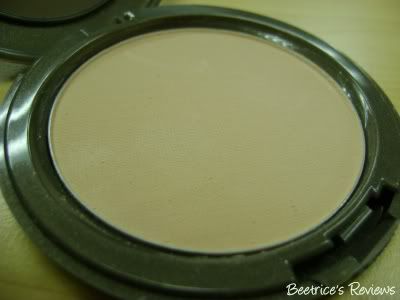 #09 – Warm Beige

The Verdict:
As far as looks go, I love the design of this compact. It's sleek, slim and fits into even my slimmest bag with space to spare. The glittery brown colour of the case also brings a little 'glam' thrill for me. The clasp also shuts with a firm 'click' which ensures that I'm not going to end up with powder all over my bag.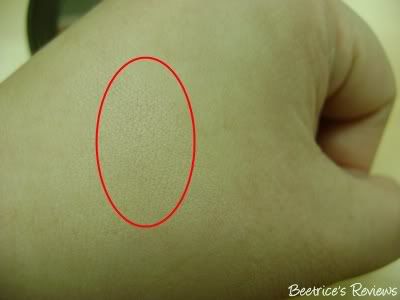 Can I just say how much I love the way the powder matches my skin tone PERFECTLY? You can hardly see it in the photo
(the swatch is circled in red).
And yes, that particular area of my hand is the same tone as my face…hehe…
The powder glides on silky smooth and is just enough to even out minor skin imperfections. On good skin days, I can just apply a layer of this on the go without the need for my usual 2-way cake or MMU. And for those with significant others, this is an added bonus – your skin feels velvety smooth afterwards! Betcha your partner won't be able to keep from touching your cheeks
…*wink wink*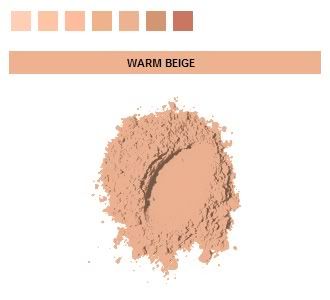 Revlon New Complexion® Powder comes in 7 shades, 4-5 of which are available locally to suit most skin tones. The powder is also devoid of any animal, vegetable or mineral oil which won't aggravate the shine on my nose.

After a full day, the powder still remains lightweight and very comfortable – there's none of the "my pores have clogged up" feeling and minimal shine, so for me, this is definitely a keeper.

Pricewise, I'd say it's about midrange, but Watsons and Guardian regularly have sales which give 10-20% off the price. What's more, if you manage to snag it at Alliance's Warehouse Sales, it's a total bargain. And if there was still any doubt, this would be the strongest testament to this lovely powder…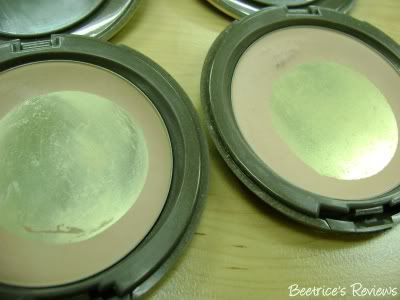 I've already gone through at LEAST three of these compacts
(the one you see at the top of the post is a new replacement I just bought…teeheehee…)
Revlon New Complexion® Powder
is available from all Revlon counters and retails at approximately RM48.

Rating: 4.5 / 5
Value: $$