NYX Cosmetics Round Lip Gloss…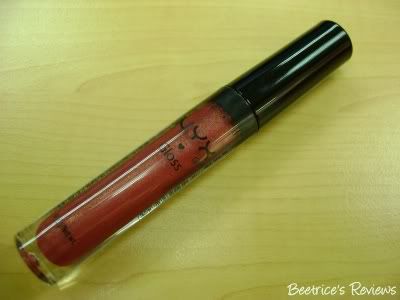 During my last Cherryculture haul, I took advantage of a 25% discount on all NYX products to try some products that I hadn't tried before – which included NYX Cosmetics' Round Lip Glosses. I'd read some lovely reviews on this product, and couldn't wait to see if the road test would hold up to its reputation.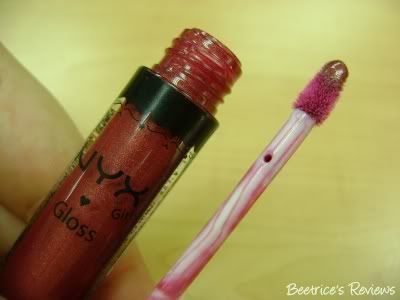 Description:
NYX Cosmetics Round Lip Gloss
is the new lip gloss that feels silky smooth and long lasting to highlight that sexy pucker of yours. The colour in the tube is guaranteed to be the same colour on your lips.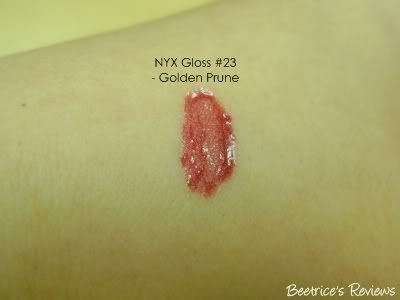 The Verdict:
The shade I'm reviewing is Golden Prune. First off, the price is just unbeatable – after the discount, the gloss was just USD1.50
(approx. RM5.60)…
where do you find glosses so cheap? And at first swatch, the colour really is as close to the tube colour as you can get with a gloss. For the road test, I wore it to my cousin's wedding – the colour payoff? Why not check the photos below and let me know what you think. :)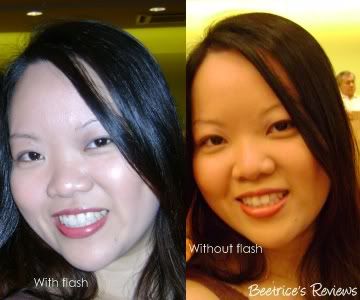 Can I just say that I LOVE the shade…it's absolutely brilliant with the golden flecks and goes on as smooth as butter. And as far as texture goes, it's in the mid-range of stickiness which I'm quite taken with as it's sticky enough for staying power, but still liquid-ey enough to give my lips a nice shiny sheen with great coverage.

There's one gripe I have to make about this product though. There are serious manufacturing defects in the assembly of the gloss! Out of the three shades I ordered, two have similar problems – the 'stopper' thing was loose, which means that I have to hold the stopper in place with my thumbnail while pulling the wand out or the whole piece will come out like the picture below: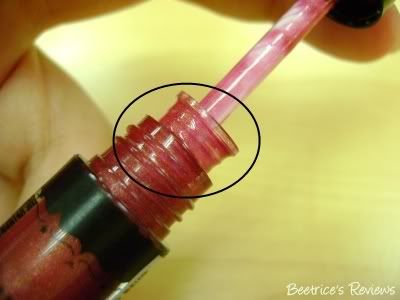 What's more, the wand was a bit loose in one of the glosses, causing it to shake slightly from side to side. It's a bummer, because the product itself is EXCELLENT. All they'd need to do is to up the QC on the production of the vessels and I would seriously be buying these up in CRATES. And with 36 shades, I don't think that's going to be hard to do…LOL!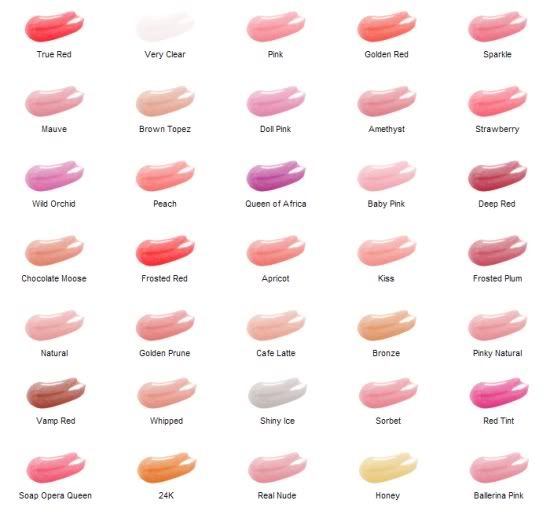 NYX Cosmetics Round Lip Gloss can be purchased on the Cherry Culture site and retails at USD2.00.
Rating: 3.5 / 5
(it would have scored 4.5 if not for the manufacturing issues)
Value: $$$