New year, new additions!
How's everyone doing this Monday? Yeah, I'm back at work after a long break
…*sigh*…
and work just picked up where I left off!
Anyway, in terms of
Beetrice's Reviews
, I decided to do some tweaking over the break, and I'm wondering if anyone's noticed the new additions to my sidebar yet…hehe…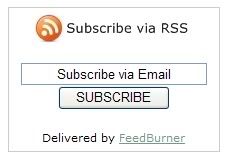 1. RSS & Email Subscription

You can now subscribe to Beetrice's Reviews via email or
RSS feed
. Sorry it took me so long to get around to this, but it was one of those
"I wanna do it but a bit of a techie-dummy"
instances so it took me a while to get my head around the coding. But it's up
(and yes, it works!)
so do sign up k? You'll have to sooner or later for my next giveaway, so you all know what to do…teeheehee!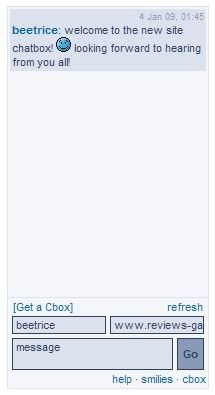 2. Chat box
After some thought, I decided to add a chat box to my site. I've noticed that some of you prefer to drop me an email, while others prefer to comment on the post. But hey, there's nothing more that I'd like than to have a little chat going with you guys on the side too! Whether it's a random question you'd like me to answer, you just want to say hi or it's a comment on the site itself, hit me with it ladies!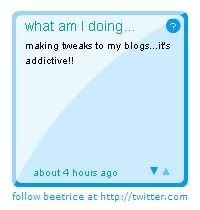 3. Twitter
Last but not least, my Twitterbox! Yup, I decided to add my Twitter feed to my blog on a whim. It's not a major deal, but now you can follow my tweets…if you want to, of course… :)
And that's all she wrote, folks! Did you make any changes
(big or small)
for the New Year? Tell me about it!
Labels: tips n news