Lancôme Ôscillation Mascara – finally!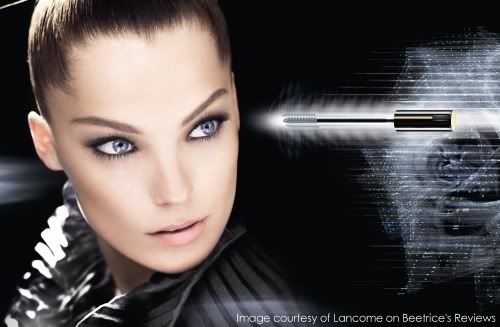 Lancôme recently had a small session to give some bloggers a preview to the much-hyped Ôscillation mascara. And we finally had a chance to try out the mascara that has been touted as one of the most revolutionary innovations
(when it came out)
to date.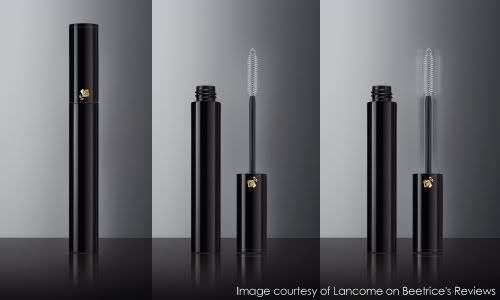 Lancôme Ôscillation is a vibrating power mascara that is designed to create glossy, thick lashes. The formula is creamy, fluid and supple in texture, resulting in a glossy look and smooth application. This formula is designed to work specifically with the battery-operated brush which provides 7,000 micro-oscillations per minute, wrapping lashes up to 360 degrees.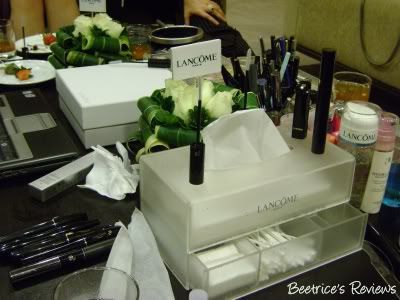 It was a nice set up, although the lighting didn't help with my photos – sorry for some of the blur photos!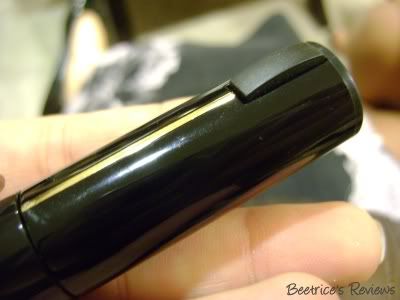 This is the little part that makes the wand vibrate. It's quite easy to handle, and the button is made of soft rubber so you won't have to worry about squeezing too hard.

I was quite impressed with the Ôscillation mascara when it was tried on the model – they even have a tool to help measure the length and curl of your lashes, which I was quite hesitant on sticking so close to my eye but really, you don't need it since the results are quite obvious.



Good thing I didn't wear mascara to the event – I tried it on one side first. The photo is a bit blur, but you can see the difference in the length
(indicated by the red circles)
Applying mascara while the wand is vibrating is a weird experience though. It's gentle enough not to have your hand shaking all over your face, but the slight tingle
(not to mention the discreet 'bzzz' sound!)
might take getting used to.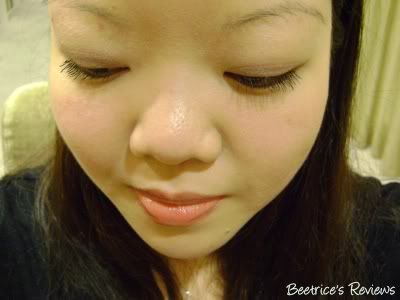 Full effect – damn…I have lashes!! :D

Close up – okay, I didn't have the already-long lashes some of the others had to begin with, but for me this is quite impressive since the only other time I've seen them this
*boom*
is with Dior Iconic…or false lashes.
Lancôme Ôscillation will be retailing at RM120 and will be launched in Malaysia in April 2009. But for those of you that have been absolutely dying for it to come to our shores, read on for some good news:
Lancôme Malaysia has decided to unveil a limited, first-edition supply of this little masterpiece early but only for a WEEK

(4th to 10th Feb)

at the Centre Court, Suria KLCC. And here's the inside tip – you can call the Isetan KLCC Lancôme counter (03-2382 0281) to leave your name on a waiting list, and they will call you once the stock arrives.

They will be releasing just 400 tubes during this promotion. As of yesterday, there were already 80 names on the waitlist so you'd better hurry if you want one.