I'm back!
Ahhh…back in my nice air-conditioned room after a couple of days away. Gosh it was a warm CNY, but great to meet up with the extended family again, some of which I only get to see once a year.

Besides the usual angpows/ red packets, I got some really nice presents too (always an added bonus! *grins*) and for some reason, this year everyone bought me beauty or body products…LOL…I wonder why… o.O …anyway, I'll be sharing those with you shortly but in the meantime, I'll leave you with a picture of my CNY nails – cherry blossoms, anyone?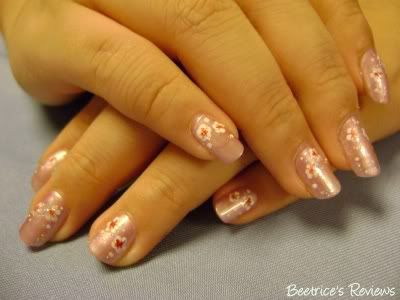 So ladies, how was your CNY? :) Share share!!