CNY Presents!!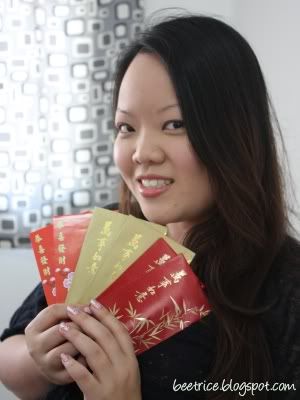 My favourite shot of CNY…with the obligatory red packets of course! :)
LOL…yes, I know CNY is normally associated with red packets @ angpows, but within my family it's also a time of exchanging presents – sort of a tradition on our part. You see, since all the aunties
(ie. our moms)
used to exchange stuff with each other
("pai neen"),
the younger ones decided that we wanted to do the same. Clearly, we couldn't exchange tins of abalone and dried meat
(and it wasn't very appealing either!)
so that's where this present tradition came in. As the years went on, other relatives started getting in on the act and the list of presents
(and recipients!)
have been growing ever since…which made for a very festive season indeed!
*phew*…
now that that explanation is over – got a bit sentimental there – on to the presents!!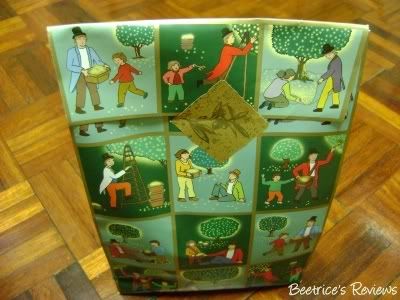 #1 – L'Occitane package from my aunt…I love their packaging!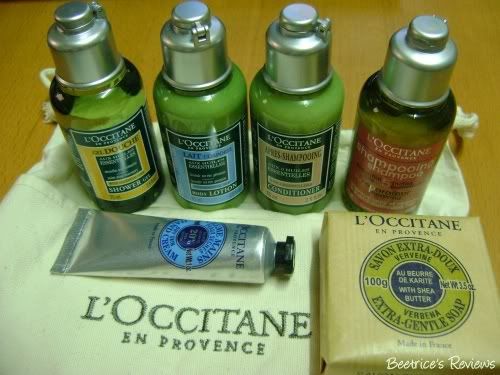 She got me a L'Occitane Aromatherapy Set which consisted of Shower Gel, Body Lotion, Shampoo, Conditioner, Hand Cream and Verbena Soap. The whole package smelt like citrus when I opened it…one of my favourite scents…mmm…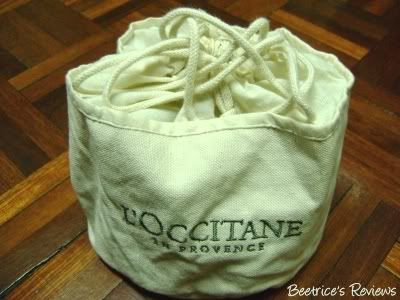 And if that wasn't enough, everything in the package came in a lovely environmentally-friendly cloth drawstring bag!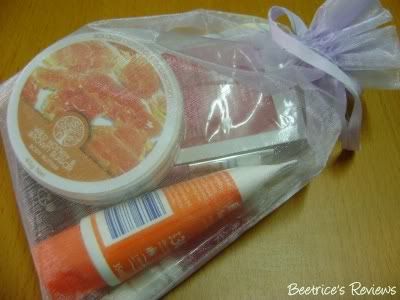 #2 – a big heap of lovely goodies made up of skincare, makeup and body care…and they all smell absolutely gorgeous (I'll break this down in a later post!)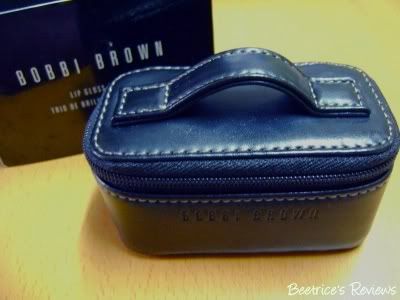 #3 – from my Singapore cousin…Bobbi Brown!! (damn girl, you really know how to pick them!)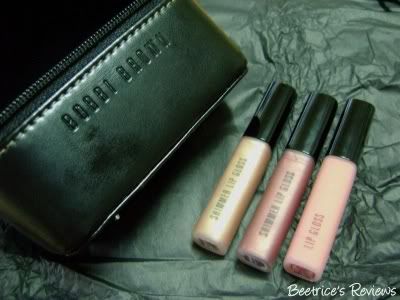 It turned out to be a lip gloss trio that came in an absolutely adorable leather zip case…I'm ecstatic over it!!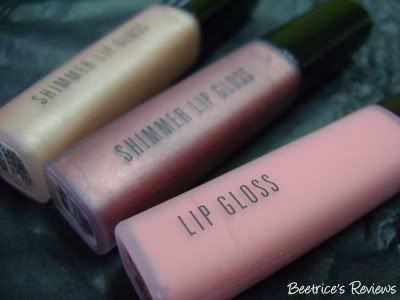 The shades are simply gorgeous too…I'll do swatches of this soon…love it love it love it!!
(don't worry, I introduced her to Paperdoll in return – and got her stuff from Stila too!)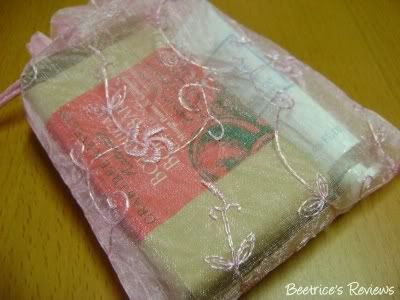 #4 – from yet another cousin. She used to be the Bodyshop advocate (a title which has since been passed on to me), and this time decided to give us Crabtree & Evelyn products instead!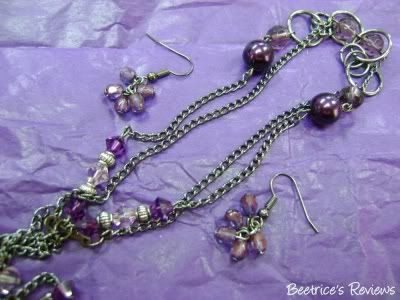 #5 – not last, and definitely not least…a lovely necklace & earrings set. And I can take pride in knowing that set is absolutely unique too… ;) There will be more on this later, but in the meantime…*bliss*

There are a couple of other presents I haven't posted up, but I'll save those for another post. Ah, it's good to be back – and now I've got a great new stash of stuff to review…woohoo!! :)