Beetrice's Reviews Valentine Giveaway!!
Valentine's Day – the day everyone loves…or loves to hate. :D
(just kidding!)
Plenty of gift ideas, heaps of
*overpriced*
meal sets and countless declarations of love
(some in rather zany ways!)
However, on this day one thing is clear…the world will be divided into two categories: those going out and those staying in, no matter your relationship status.
This year after mulling over it a bit
(don't be fooled by the seemingly hard thinking, I actually had fun!)
I've decided to host a – what else?? –
VALENTINE'S DAY GIVEAWAY
for my readers!
* Apologies to my international readers, this giveaway is restricted to Malaysia only (for further details please see T&C below)
I have two lovely packages to give away to two lucky readers, and here's the best bit – I've specially selected the items in each set to cater to the two categories I mentioned earlier, and will be delivered in time to enjoy come 14th February. Still a bit fuzzy about what I'm talking about? Don't worry…just read on, and all will be explained… :)
Now to the fun part…have a gander at what you could win:
SET ONE – Going Out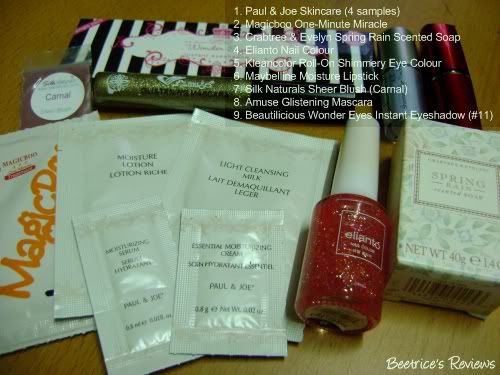 - If you're going out, these items will have you looking fab for the evening… :) -
SET TWO – Staying In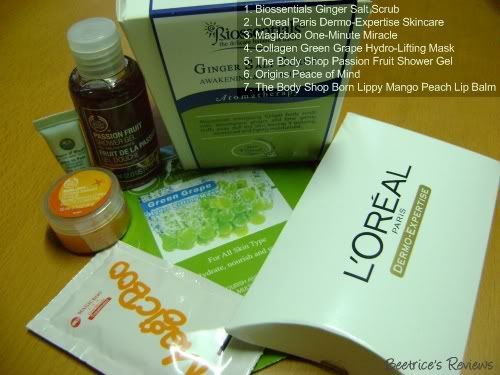 - Not going out? No worries, you'll have a relaxing night in with this selection – and come out looking fab afterwards! -
Are you all excited yet? Scroll on below for details on how to enter the giveaway…
How To Enter
To enter, leave a comment below in this post telling me which set you'd like to win and why, together with your email address. Entries for this giveaway will close at
12midnight on 31 January 2009
(Malaysian Time/ GMT + 8.00).
The entries will be tabulated and a winner for each set will be selected at random. Due to time factors, I've set the closing date a fair period before Valentine's Day in order to have enough time for the sets to reach the winners before Valentine's Day. :)
Terms & Conditions
(Please Read)
This contest is open to Malaysian residents only

Anyone can enter irrespective of whether you have won anything before

One entry per person – please play fair and let everyone have an equal chance

Entries submitted via email will not be eligible

I will be contacting the lucky winner via the email in your comment, so please use a valid email address. If I do not get a response from you within 2

(two)

days, I will pick another winner

Every effort will be made on my part to have the sets arrive at the winners before Valentine's Day, but please understand I have no control over the speed of the local postal service...


GOOD LUCK, AND HAVE FUN!! :)
Labels: giveaway