Beauty bloggie meet @ TGIF…
Since it's Monday, I thought I'd post up something a little more fun than the usual review...enjoy the pics!
Last Friday was a bit of a doozie for me…it involved having to contend with lovely traffic jams
(gosh, it looked like EVERYONE was out in town on Friday afternoon/evening!)
to pick up
Tine
and make it to the Curve to meet with some beauty blogger friends for dinner. Thank God, we reached there
(somewhat)
on time, thanks to some of the culprits being distracted by Daiso
(that must be Connie's favourite store of all time!)
The main reason for this was for Tine to meet some of the other bloggers – you know the scenario…we always comment on other people's blogs, but never quite manage to meet in person. :) And since she was back for a whirlwind visit in KL, what better timing?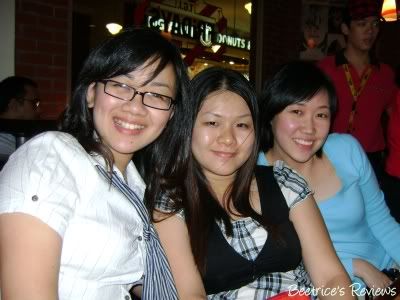 Tine
,
Prettybeautiful
and
Rinnah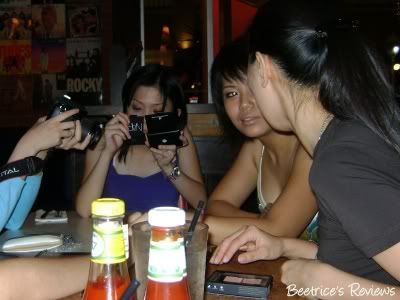 Carmen,
Connie
and
Kahani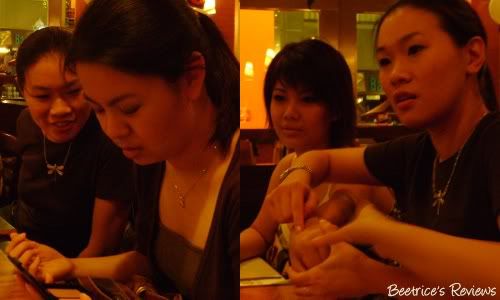 See what happens when beauty bloggers get together? They immediately start talking makeup!!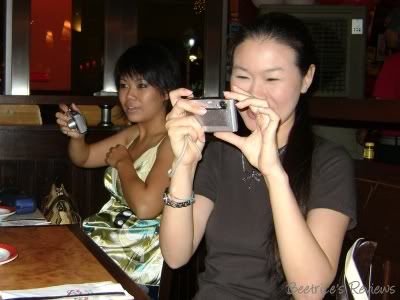 Another chronic sign of being a blogger – the proliferation of cameras!! I tell you, everyone at the dinner had a camera…not that we could fight with Rinnah's DSLR baby…haha…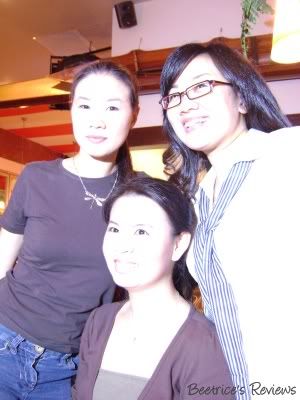 Kahani, Syen
and
Tine
– this is one of my favourite shots. It was an accident since I
"borrowed"
the flash from
Prettybeautiful
's camera at the same time she took the photo, but hey, whatever works! :)

And what did we do immediately after dinner? Why, head right back to Daiso of course! LOL…what did you expect?


We've got to do this more often k girls? :)
Labels: events