Starting off the holidays...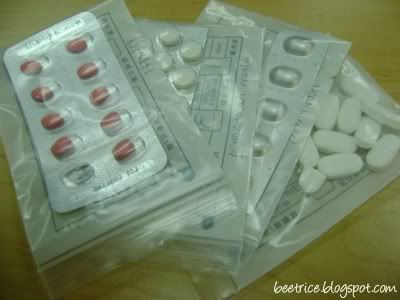 Not exactly what you'd want to see with the holidays around the corner rite? Sigh…what to do…I guess the past few weeks have finally caught up with me. I was supposed to have been on a duvet day yesterday to do my Christmas shopping
(and yes, I am THAT late with my shopping!)…
unfortunately, a rather dramatic turn of events saw me nearly keel over in 1 Utama, giving my parents a right old scare in the process.
Needless to say, the shopping trip got scrapped and I got sent off to the doc's instead. Am hoping it's nothing serious, but for now, I'm going to be pumped to the gills with meds. I'm going to spend Christmas as high as a kite! LOL…