MySimplifieds – Classifieds Made Simple…
** I'm back from my short hiatus, so we're back to our regular programming…thanks for being so patient!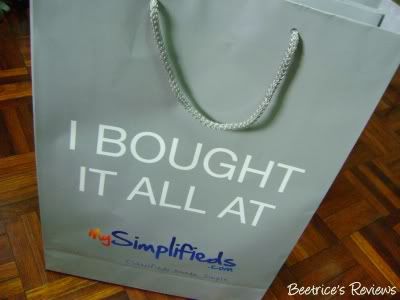 If you were at the Curve on Saturday, did you happen to see people walking around with these paper bags?
Anyway, I can finally talk about this beta-testing project that I've been working on for the past month –
MySimplifieds
. It's a new site for buying and selling items…and the best part is, it's a streamlined site that was based on the feedback of real people. And yes, they may be a client of mine, but I have to say that I really like the fact that they really did take the feedback to heart and adjusted the site to what you see today. :)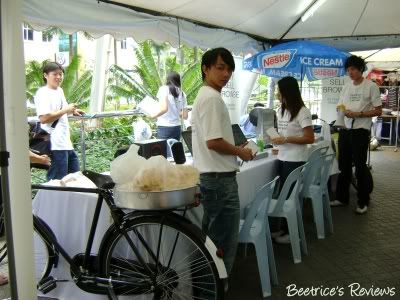 On Saturday, all the beta-testers were invited to the bazaar at the Curve to indulge in a special shopping spree. The catch? The money was given in ALL RM1 notes, and had to be spent within 2 hours.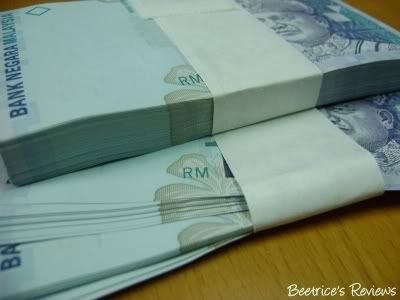 Cold hard cash!!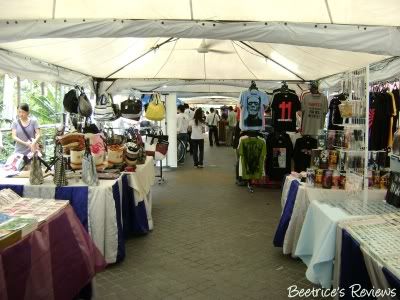 With all the little boutique stores at the Curve weekend bazaars, you can imagine they all had a whole lot of fun running around spending their moola on whatever they wanted – with some hilarious results!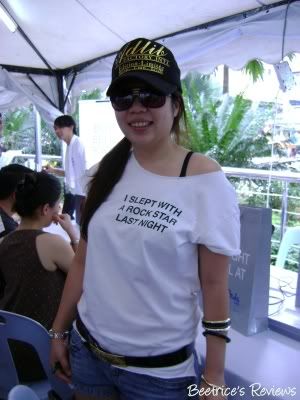 Rachael (owner of
funkshop55
) deconstructed her
MySimplifieds
T-shirt…and it looked awesome!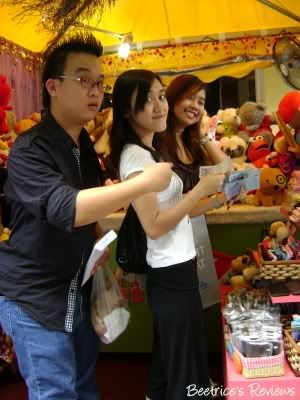 Hsu Jen
and her friends had fun posing too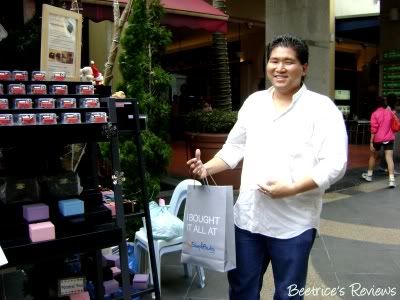 Randy
found some time to pose for a bit while spending his cash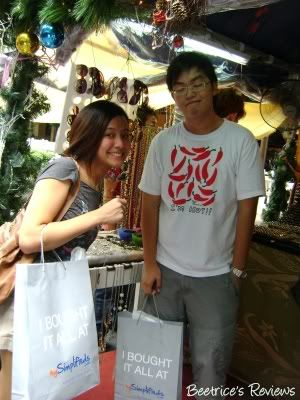 Wilson Chin (he kept asking me "you remember my name or not??"…so yeah, see, I remembered your name!!)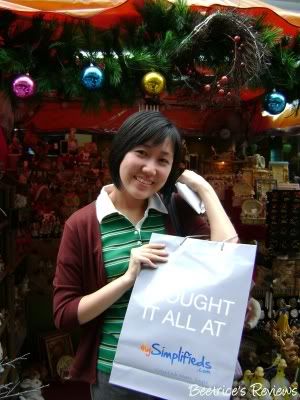 Rinnah
and her
MySimplifieds
paper bag…who wouldn't be happy with free spending money right?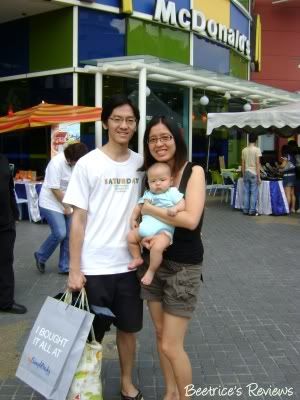 KC with his wife and son Ethan (why are there so many people naming their babies Ethan this year??) – and from what I heard, Ethan got the bulk of the moola spent on him…lucky baby!!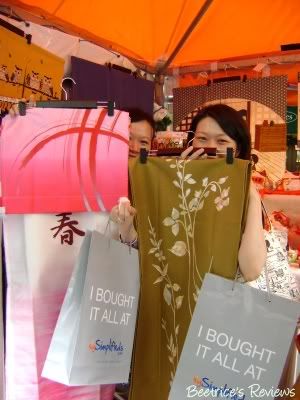 Paris
and
Pinkelle
incognito as usual… :) By the way, the door curtain Paris got was absolutely gorgeous!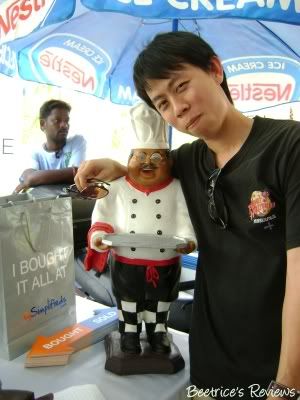 The most unique shopper of the day award would
HAVE
to go to
KY
, who blew his dough on just
ONE
item – this chef statue which cost RM200
(and this was AFTER bargaining!)

At the end of the two hours, everyone had to check back in with their purchases and balance (which was mostly made up of 10sen coins! I think there was less than RM2 change in TOTAL from 17 beta-testers!! LOL!!)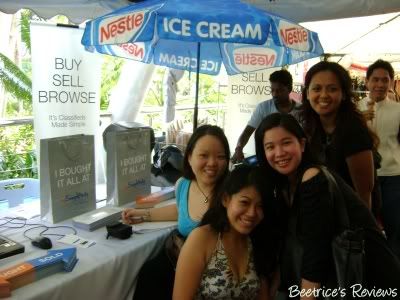 Of course, what's an event without at least one photo with me in it? :D I managed to grab a pic with
Connie
,
Plue
and
Erna
. This was also my first time meeting Plue face to face thanks to Connie – and she's a lovely person! She referred to me as the
"big sis kind"
in her blog post
(err…how that came about I have no idea, but we had a good time catching up over lunch with the others as well)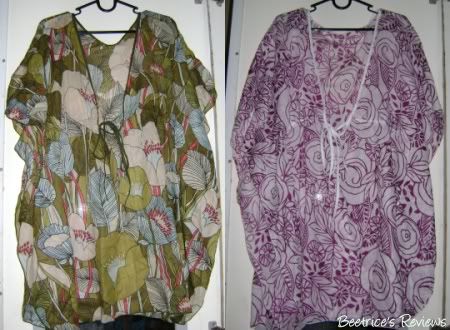 As for me, I managed to pick up a few items as well…two of which are the two tops above – they're nice and thin, so they're perfect for the local heat. The colours were just so pretty as well…can't wait to get around to wearing them!
Do go and check out
MySimplifieds
k? Postings are free at present, and there's a cool contest running from now till 8th Jan where you can win stuff like Nokia phones, PSPs and an Xbox. Also, the Nokia XpressMusic 5800 is also up for pre-orders ONLY on
MySimplifieds
, so if you've been lemming for one, you know where to go! :)