Marc Jacobs Daisy Solid Perfume Necklace…
I WANT THIS!!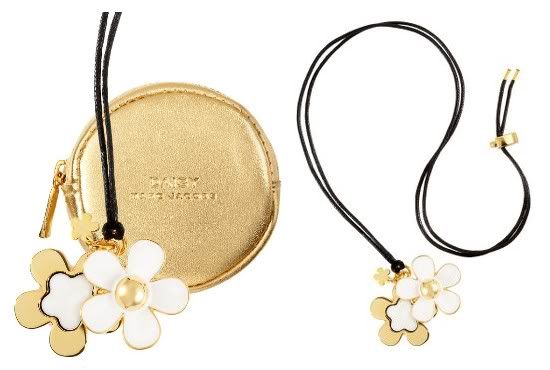 Description:
Enter the world of Daisy: fresh and feminine, with a playful innocence. At the heart of Daisy is a floral with vintage edge—violet. Sophisticated with a touch of whimsy, violet captures the eclectic, vintage flavor of Marc Jacobs' feminine, edgy designs. Always elegant, always enchanting—but not too serious—Daisy is a sparkling floral bouquet that is spirited, fresh, and wrapped in comfort and warmth. Scent has notes of Strawberry, Violet Leaves, Ruby Red Grapefruit, Gardenia, Violet Petals, Jasmine Petals, Musk, Vanilla, White Woods. This
Solid Perfume Necklace
is classic yet youthful, containing a 0.02 oz solid perfume that you can apply anywhere, any time. Cord is adjustable and measures 36".
I tell you, when I saw this on Sephora it was love at first sight…arrrgghh!! Sephora had better be opening up their stores in Malaysia real soon before I start going mad from all the lemming... :s It's oh so pretty too...even without the fragrance I'd buy it!
Labels: promos