Dior Iconic launch…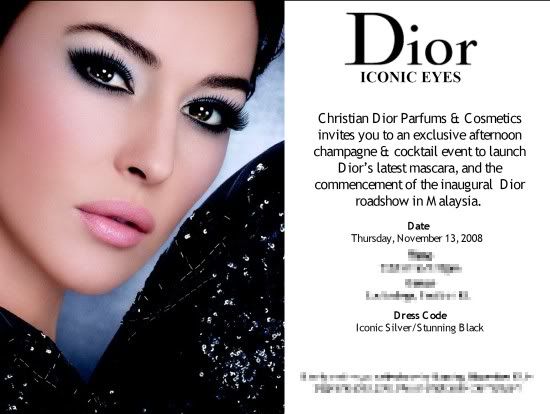 Last month, I was invited by Dior to attend their Iconic launch. In the invitation email, there was a mention of a surprise but I didn't realise what a surprise it would be.


To be honest, I was surprised they were having a launch, as Iconic was already available in Malaysia at the time. However, being the curious cat, I went downtown with Erna to check it out. The only items on display were the Dior Iconic mascara and Dior Duo Eyeshadow.

At this event, Dior had invited the usual media and celebrities like Ning Baizura and the Miss Malaysias – AND a host of bloggers as well. This is the first time I've seen something like this…especially since some bloggers are considered competitors by the media.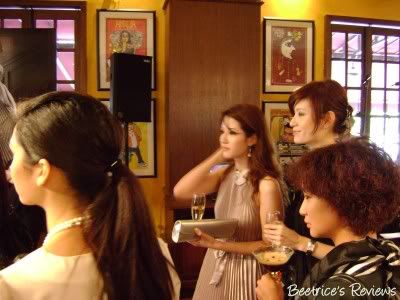 Our past and present beauty queens…and Kinkybluefairy in the bottom right corner

The actual launch itself was merely of the Iconic mascara…as well as a live test of the mascara by two local models. I've already mentioned on my personal blog that one of the models was frighteningly thin. To be honest, there was probably only all of 3 kilos difference between the two models that were there, but one was scarily gaunt while the other looked VERY slim, but nevertheless, still healthy. But I'm deviating from the topic here.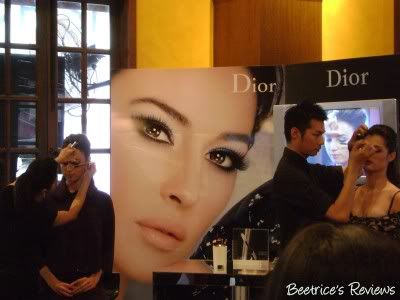 Model test of the mascara

Of course, the big surprise of the day was outside La Bodega. After ushering all of us to a red carpet area in front of a black tent, they launched…the Dior truck.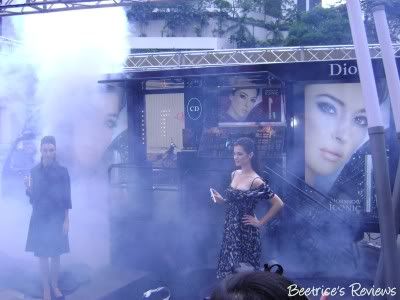 I was rather speechless with the truck, to be honest. The display inside the truck was granted, almost a perfect replica of a Dior counter…but in a truck? I would have expected something like this from a brand like Elianto or Silkygirl since those are really targeted at the masses with a low price point, but for a brand that is considered high-end this cheapened the brand somewhat. Furthermore, when they announced that they would be taking the truck around Malaysia on roadshows, it just added to my "what the…" response.

The roadshows were completed recently, and from what I hear it did relatively well. I still cannot get over the thought of them selling cosmetics out the back of a truck, even if the truck DOES look glam.


This was the slim model I was talking about – she was absolutely gorgeous…and I LOVED her dress!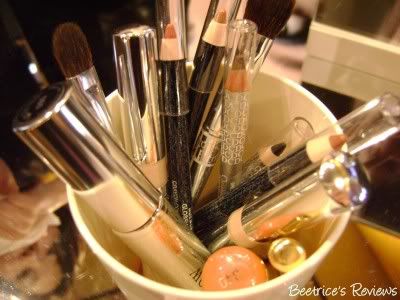 Cosmetics galore at the show – the one inside La Bodega was substantially smaller though…I guess they wanted to drive all of us to the truck display as much as possible.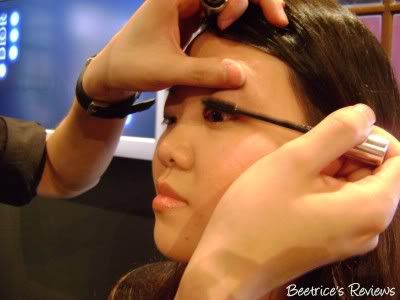 Of course, I couldn't resist trying out the mascara…and
Paris
was there to capture me on camera being the guinea pig…LOL!
According to Dior, Diorshow Iconic is the High Definition Lash Curler Mascara all-in-one tool for total lash perfection. Two Dior innovations join forces to create a smudge-proof spectacular curl, lash-by-lash separation, immediate volume and divine length for a high-voltage look that lasts.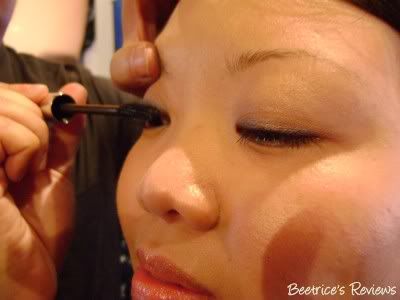 The end result was quite impressive…but the makeup artist was a bit nuts, and got mascara on the INSIDE of my waterline!! I had to keep stopping him as my eyes were watering… o.O

I got a tube of Diorshow Iconic in #90-Black which I've used a few times since then…and hoo boy, it makes my lashes look something fierce! When I curl my lashes beforehand, I can look like I was actually born with long, lush lashes. :) Me likey!