An unexpected early birthday surprise!
I've had some interesting events recently, and had a chance to meet up with some familiar bloggie pals over the weekend
(you know, the ones you feel like you've known through their blogs, but never had the chance to meet in person!)
…yesterday, this unexpected little pouch came from
Paris
as an early birthday present…I love it!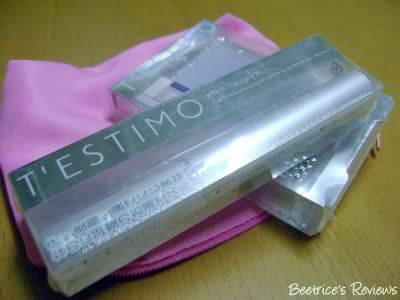 Thank you so much, PB!! This is definitely the first birthday present I've ever received from a fellow blogger – and I'm very touched by her kind gesture. Gosh, I never dreamed that meeting her for the first time over two years ago would lead to such an interesting friendship. To think, it was all thanks to a Terry's Chocolate Orange...LOL!

Can't wait to try them out!! *squeals in delight* Thanks again girl…you made my day!