Thanks for all the birthday wishes!!
Yup, I've officially crossed the border from
"mid-twenties"
to
"late twenties"…*shudder*
To
Tine
,
Nikki
and
Paris
, thank you for all your lovely birthday posts…I loved the personal touch you guys added. Paris even gave me an
early birthday surprise
which was just so adorable, I'm still trying to bring myself to open it to use! :)
Connie, Plue, Prettybeautiful and all the other readers that wished me through the various posts – thank you! You guys kept a smile going on my face everytime I read it!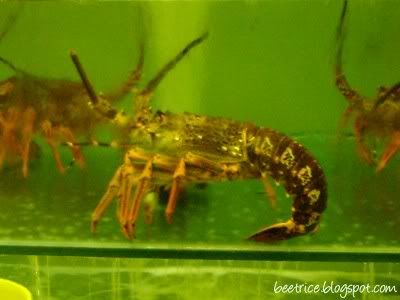 Sorry Mr Lobster…you're our dinner tonight!
As far as celebrations go, this year was very low-key, actually. Had a meal with the family on Sunday night at King Crab where my dad sacrificed the poor but feisty lobster you see above for sashimi, and saw a rather
*cough*
odd-looking geoduck draped over the side of the tank…just looked disturbing!
(I'll do a review of the place soon!)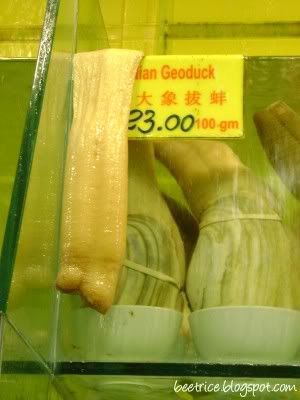 What does this remind you of?? :O
Monday was spent at work thanks to a colleague that disappeared on duvet
(you know who you are!!),
but I had ice cream with the colleagues so it wasn't too bad. One amusing thing I realised was the power of Facebook! I guess it's true what my dad said once –
"if you want to know someone's birthday, just go and check Facebook"
(yeah, this coming from my dad!)
There were an incredible number of Facebook messages…some from people I hadn't spoken to in years!
(Facebook creators, you are geniuses!)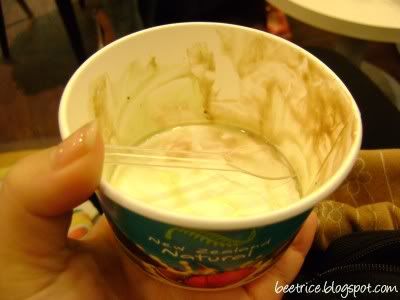 Ice cream (or rather, the finished cup!) from my fave place…

Couldn't go anywhere in the evening since I had my usual choir practice, but we had a small celebration there…and that's it! My whole day gone like that.

Or so I thought. When I got back, I found this waiting on my bed…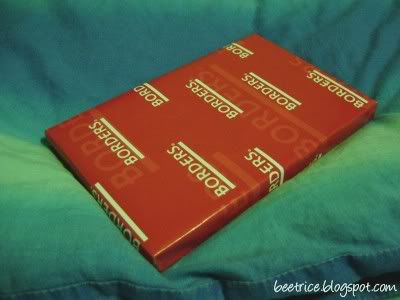 Wonder of wonders, it's from my BROTHER. If you knew my brother, you'd know how shocked I am that he managed to surprise me with this. He orchestrated some mission with my dad, getting him to check the books I was reading on my nightstand and went out to get the sequel – although the end result was quite comical, it was really sweet nonetheless.

So I'm officially a year older…although how old is undetermined, since my lovely family members cannot agree on the number. My grandmother thinks I'm turning 25, while my brother thought I was turning 28 (he got smacked – HARD – for that one!)