A Belated Birthday Surprise...and another Rootote!!
I was on leave yesterday and couldn't upload the pictures from my camera
(left the cable in the office!),
but once I did I just had to take pictures of this lovely envelope that arrived for me on Wednesday evening.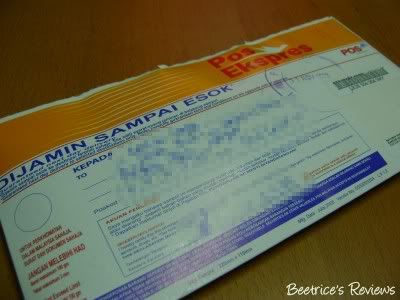 Aww…it was from none other than Connie, the lovely girl behind Skindeco. We'd
(finally!)
met face to face just over a week back, and next thing I knew, she was telling me to keep an eye out for something. By the way, she does incredibly detailed step-by-step makeup tutorials on her blog that never cease to amaze me…girl, I have no idea HOW you manage it!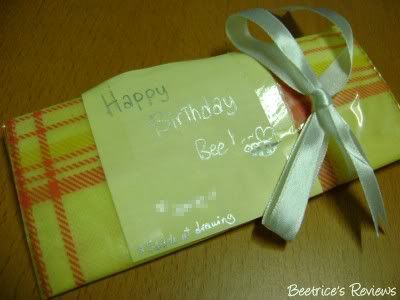 There was a little parcel inside the envelope – she claims her drawing sucks, but hey, it was just so cute! :)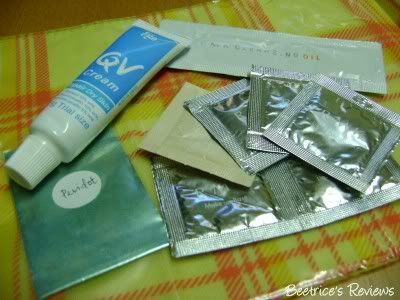 Her belated birthday surprise consisted of a tube of QV cream, some mineral eyeshadow samples as well as several samples of RMK. I haven't had a chance to try out RMK yet, so I'm looking forward to it!
Thanks again Connie!!
*hugz*
Oh, and just an update – I was actually on leave yesterday to attend a Dior event in town. More news on that later, but after the event I also stopped by the
Tiny Tapir
store in Jalan Damai…and
*cough*
ended up getting myself another Rootote!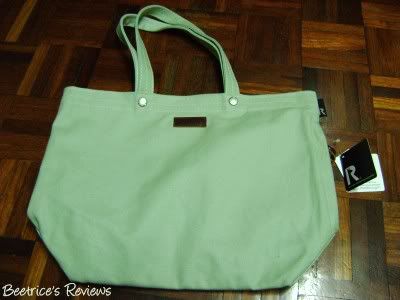 I picked up the
Medium Plain – Urahairo
which comes in a pale green. I love it because it's made of this soft yet sturdy cotton material and has a slightly longer strap than the previous
'Corner'
I picked up, which means I can easily sling it over my shoulder without getting my elbow stuck! :) I've also placed an advance order for the Koiai, which should be arriving soon.
Tine
, just so you know,
YOU
are the big culprit!! :D
Labels: bags