Beetrice plays 'Shop in Your Stash'! :)
With the current recession and prices of everything going up
(but sadly, income remaining at the same level)
, Paris came up with this brilliant game called
"Shop in Your Stash"
– basically to go back to stuff that you already have that you haven't looked at or used in over 5 months.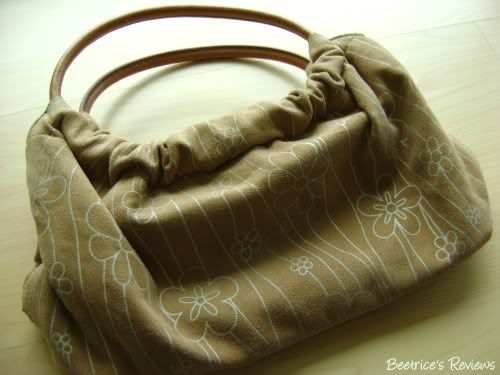 For me, I decided to look back in my bags collection…and immediately came across something that has been neglected for some time – this pretty Cellini bag that was a birthday present from some lovely friends during my Perth schooldays. For the simple reason that my bags have been getting bigger and bigger
(gulp!)
because the number of items going into it are forever increasing, I was forced to set this little baby aside and get a sturdier
"everything and the kitchen sink"
bag for my daily use.
That said, this weekend may be a good opportunity to downsize my bag – especially since I'll be moving around quite a bit. Yay! I dunno about you, but this
"Shop in Your Stash"
gave me a nice buzz…not quite as good as the one when I get something new, but it's pretty close!
And since I was on a bit of a hunting spree in my room, I came across something at the back of my drawer that I'd almost forgotten about. I'd bought this poncho-like scarf from Supre in Australia sometime in the spring of 2004
(if I'm not mistaken)
and have brought it on holiday many times, but back home it's a bit difficult as the weather's just so hot!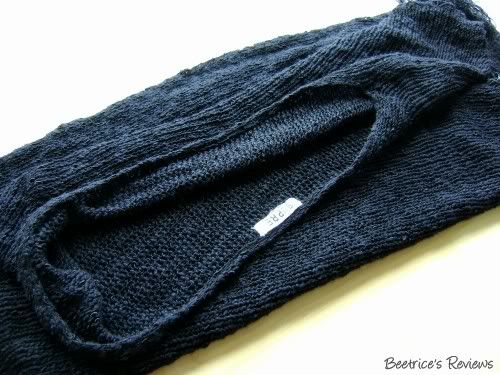 Then again, our local weather has gotten a bit psychotic lately and started raining…I'll be damned too if the temperature hasn't dropped a fair bit as well. So this poncho-shawl is coming out of hiding once more. Oh, and did I mention that the design hides a multitude of sins? :D Good a reason as any to bring it out, right?


Okay, so I was supposed to just talk about one item...but I couldn't resist! So, what did the rest of you find in your stash?
Labels: tags