Sweet Princess Lip Balm in Coca Cola…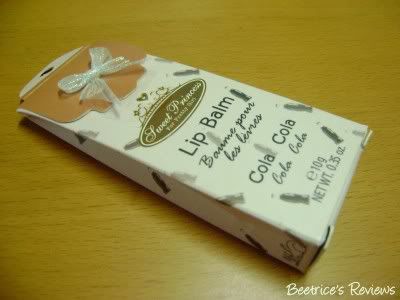 During my recent trip to Bangkok, I picked this up at a little Watsons at Lotus-Tesco near Siam. The one thing that piqued my interest was the Coca Cola flavour – and the fact that it came in a lovely little novelty tin.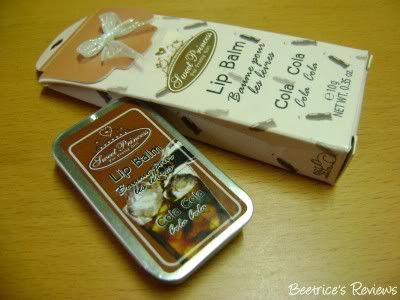 Description:
Splash your charm to all guys around with Sweet Princess Lip Balm. Extra moisture and Vitamin E Acetate in smooth texture glistens your lips with a passionately kissable look. Just one pad on your plain lips or over lipstick, and you're ready to go. Formula contains petroleum jelly, shea butter, lanolin and beeswax. Apply on lips as frequently as desired.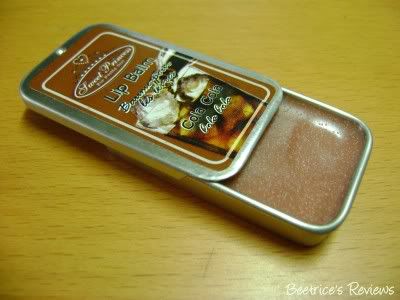 The Verdict:
The tin is just unbelievably cute!! Heh…far be it from me to be so superficial, but really, the little tin on this baby just makes me smile. It brings me back to my childhood without looking too 'kiddie', if you know what I mean. When I first opened the tin, I was struck by the cola smell while the surface of the gloss looked suspiciously grainy.

However, from closer inspection, the grainy bits are a bit of crystallisation that happened on the surface – nothing major to be worried about. Upon swiping with my finger, the grainy bits melted straight in and blended immediately with the rest of the balm.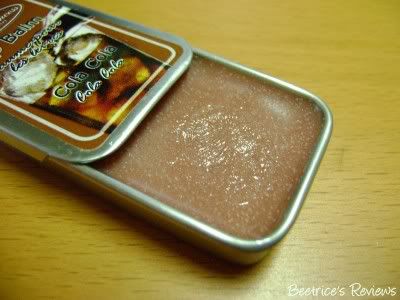 Applying this on my lips has been a real treat – it tastes exactly like cola
(right down to the hint of fizz!)
, and provides just a hint of glimmer without being too oily or greasy. This may have been meant to be a novelty buy, but it turned out to be a pretty nice one. :)
If there was only one thing that I had to gripe about this, it would be that there's no safety mechanism on the tin. It slides shut pretty securely with a solid
"click",
but in our local heat and repeated use, it's not unlikely that this could possibly leak or accidentally open in my bag at some point. But let's not worry about that until it happens
(if ever)
.
And most importantly, let's not forget – it was just so cheap! I picked mine up for THB69
(approx. RM7)
on a
Buy 1 Get 1 Free
promotion too! I
*heart*…
now I can get back to my lip-smacking…teeheehee…it's a good way to start off the week!
Sweet Princess Lip Balm comes in a 10g tin and retails for approximately THB69.

Rating: 4 / 5
Value: $$$
Labels: lipcare