Stila @ Metrojaya Warehouse sale…
Whoa…I checked out the Metrojaya Warehouse sale on Saturday, and you would
NOT
imagine it – Stila was on sale at unimaginably cheap prices!
(until now, I'm still in shock!)
I was lucky enough to catch them on the last day of their makeup sale, and inflicted some serious damage on my credit card.
*smacks self*
One of the items I have been lemming for the longest time has been one of Stila's Front Cover Lookbook Palettes. These babies usually retail at
RM140 per set
which is why I've never bought one. However, at the sale I saw the exact one I wanted – and at a remarkable bargain price!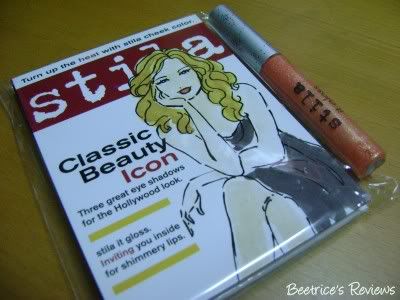 Stila Front Cover Lookbook Palette in Look No.4 – it comes with an eyeshadow/cheek colour palette as well as a lip gloss…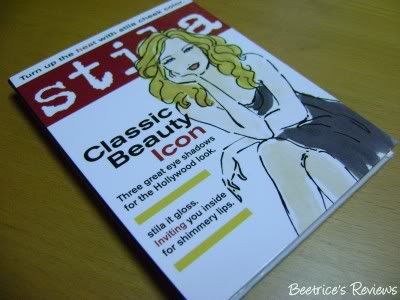 I particularly loved the look of the palette…the artwork is just so pretty, no? As with Stila's paper palettes, it's held shut by two magnets at either end of the palettes.
The palette includes three eye shadows in Nude
(shimmery pink taupe)
, Icon
(shimmery golden pink)
, Twig
(shimmery copper brown with a hint of violet)
and a cheek colour in Heat
(rich warm rose)
.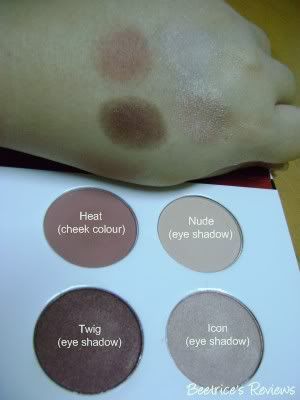 Swatches without flash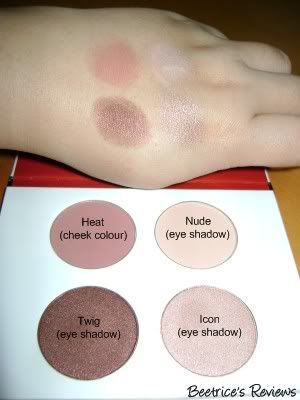 Swatches with flash…pretty, isn't it? :)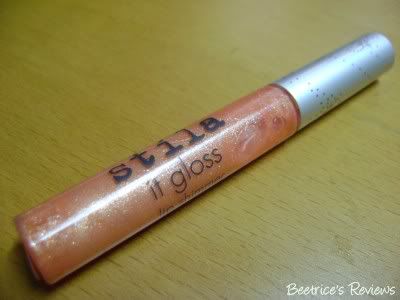 The IT Gloss with the set comes in Inviting (shimmery peach)
I usually prefer the more common sponge tip wands or clicker brush tips, but this one is functional enough.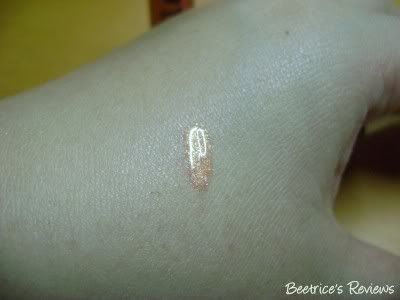 On my skin, the colour looks rather orangey. I wasn't too sure about the colour swatch on my hand, so I decided to test it on my lips instead – and was pleasantly surprised with the look
(and I'm not wearing any other stitch of makeup here, so please, please don't comment on the splotchy skin!)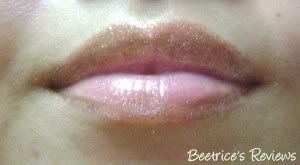 The colour comes off as a very sheer gloss with just a smidgen of colour. This would actually go quite nicely over a lipstick or nude lip pencil, don't you think?

I dunno about you, but this little baby was enough to keep me smiling for the rest of the weekend. *grins inanely* How was your Saturday, ladies? :)