Just in Case©…
Nowadays, a girl can never be too careful about protecting herself. And I'm not just talking about predators and criminals. I'm talking about protection of a different kind. Most of today's ladies are forward-thinking, driven people who know what they want - literally.
But then again, somehow along the way protection got pushed to the sidelines. Sure, you can go on the Pill or other methods such as an IUD or hormonal implant, but they don't address the other flurry of communicable diseases out there like AIDS or STDs. A condom could help address all that, but let's be honest, carrying a condom around in your purse is not exactly very pretty, especially if other people see it in your bag, or it falls out. How presumptuous would that look?
>>Okay, now before we go any further, let me just say that this piece is just my opinion k? Any assumptions as to my lifestyle will neither be confirmed or denied
*grins*

Anyway, this brings me to a pretty nifty product I came across during my trawl on the web. Just in Case© was created in 2003 by two lovely ladies, Marsha Bartenetti and Rachael Sudul to make carrying protection socially conscious and fashionable. And just check out the resulting products!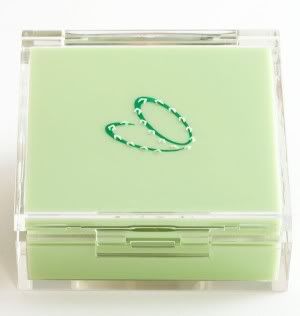 These lovely compacts
(the one above is called
Lucky Luscious Lime
)
are beautifully designed and coated in clear acrylic. Each compact opens to a mirror with a hidden compartment for condoms. The cases measure 2 1/2" x 2 1/2" x 7/8", perfect for slipping into a purse or handbag.
What's better, there's something to suit every fashionista. The following are absolutely gorgeous…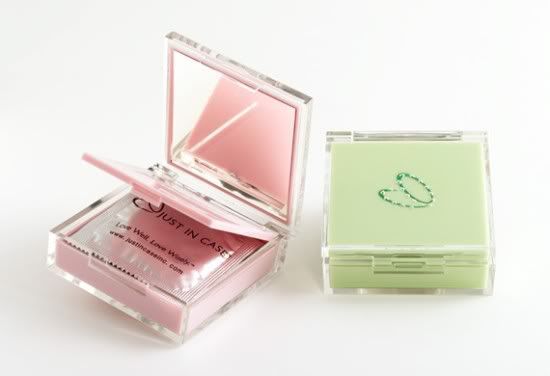 Pastel shades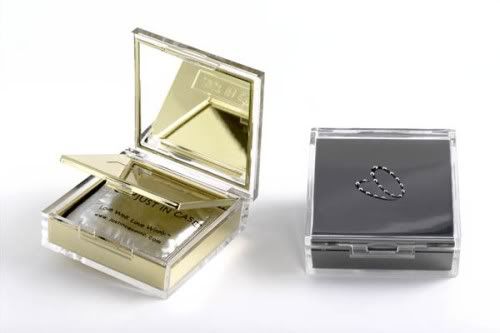 Goddess Gold and Mystic Metallic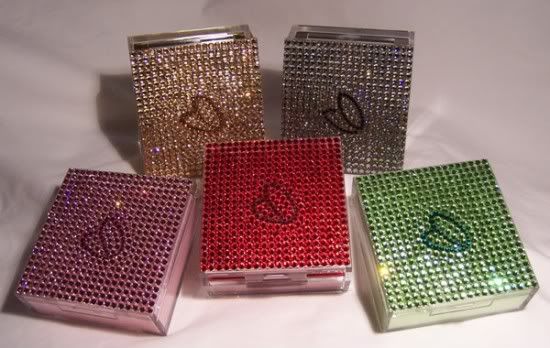 Limited edition Just in Case© encrusted in Swarovski crystals – I love these!!
All the Just in Case© you see above comes with a petal pink organza gift bag and two complimentary condoms.

However, if you're looking at improving your karma while you're at it, then why not choose YouthAIDS Red, which is a ruby red compact.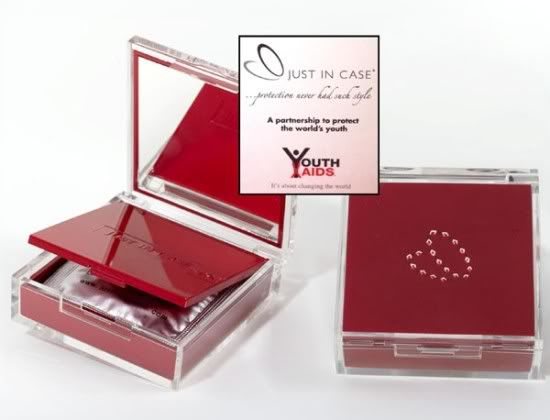 10% of the purchase price will be donated directly to YouthAIDS, which is a global initiative dedicated to the fight against AIDS. This particular Just in Case© comes in a red organza gift bag with two complimentary condoms.

With the tagline 'Love Well. Love Wisely.™', I'd say this is an effort worth supporting. Do check out the Just in Case© website for more details k? I would love to get one of these if I have the opportunity to – they are very pretty after all. :)


(I know this isn't a review, but it's something I thought you girls would like to know about. Never hurts to be aware, right?)
Labels: tips n news