Benefit Sale @ PJ Hilton…
This is for all you Benefit lovers in KL/PJ today and tomorrow…
Yup, Benefit started their sale for some of their bestsellers
today until 6.30pm
, and
tomorrow (Sat) from 9.30am to 5.00pm
. As for me, I popped by to have a look at the sale this morning before I went in to work
(oops…).
The selections are limited though and of the standard range, so those hoping to get products like Posie Tint and Powderflage won't find them.
What they do have is an extensive range of Benefit's Silky Finish Lipsticks, Creaseless Shadowliners and skin fixers like Some Kinda Gorgeous
(only deep),
Get Even and Powder Play. The prices are decent too – since Benefit is expensive in Malaysia, my benchmark was the prices on the US site and even then the discounts are substantial. The lipsticks are going for RM35 each
(NP: USD18),
Showoffs at RM20
(NP: USD16)
and compacts from RM30-RM60
(NP: USD26-USD28)
Which brings me to my haul…hehe…you all knew this was coming right? :D I didn't go completely beserk, but still picked up a few items…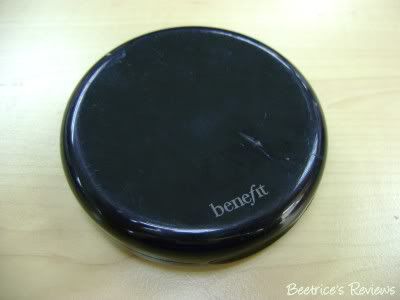 Get Even pressed powder in Medium – this was RM30 since it came without a box or sponge
(RM40 if you want the full set)
NP: USD30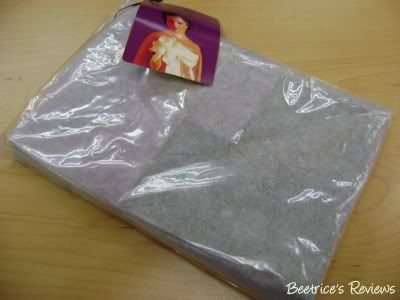 Betty Brushes Up On Beauty Bag – this comes with four mini brushes for RM50
(usual in-market price is RM230!)
, or just RM20 for the case without the brushes
(on the US website, just the case is USD20)
And last but definitely the big highlight of my trip there…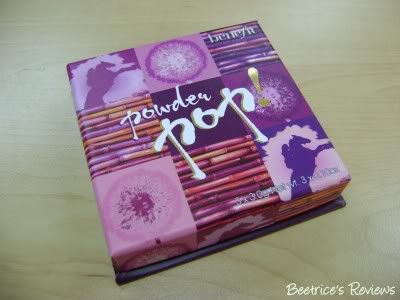 Benefit's Powder Pop!!
*you can just imagine me squealing at the top of my voice*
I've been lemming for this compact ever since seeing it on Sephora. It's a limited edition compact containing Dandelion, Hoola and Dallas as well as a mini brush – to be honest, I was so bent on getting my paws on it previously that I even asked Paris to try and bring one back for me when she went to Hong Kong
(price be damned, but they didn't have it either).
I happened to see a few sitting at one corner of the display table, and quickly snapped one up!
The price for the Powder Pop? Some of the prices I saw online ranged between USD30 and £19.50…I picked mine up for RM90…it's not THAT much cheaper, but after searching high and low and FINALLY finding it,
I *heart*!!
Labels: sales