Bangkok Shopping Haul…
I'm back!! Missed me?
It has been a rainy few days, I've been told…even as I'm writing this, it's raining heavily outside! Let's just say that my Bangkok trip was seriously WET. I kid you not – the whole time I was there, it was pretty much drizzling, or RAINING. The ironic part? The LAST day
(which I couldn't go anywhere because I had to get to the airport)
was the day it decided to be HOT and SUNNY
…*faint*…
Of course, that said I DID manage to pick up quite a few purchases along the way
(nothing stops a determined girl from her shopping!)
so this is just a taste of what's to come…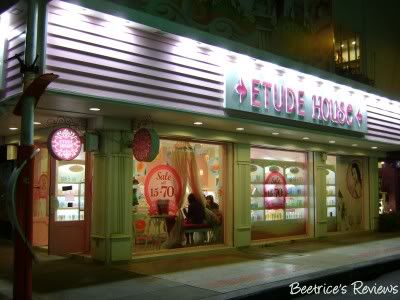 First off is the Siam Square area – this place is fantastic to walk around as it's fully enclosed with plenty of little back lanes to wander around. And imagine my surprise when I saw Etude House! This is new, since it wasn't there when I was here last December. Everything in the store was on sale, but I didn't buy anything since it's a fair bit pricier than their local products
(and last I heard, Malaysia now has Etude too!)
Thai cosmetic brands are not half bad, actually. Some of them include Tiffa and Missya, which are reasonably priced for the local market. However, one brand that caught my eye is Beauty Buffet, formerly known as Cosmeda which carries cosmetics and Scentio products.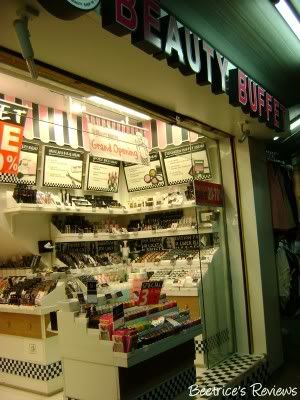 These outlets are now popping up rapidly throughout Thailand, and getting good response – I loved the set up of the store and its displays, which probably explains the next photo…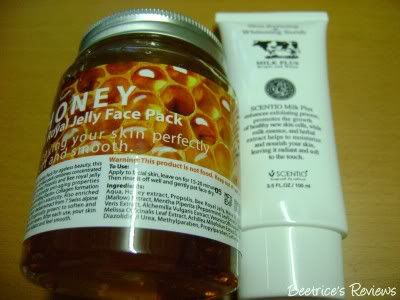 Scentio Honey & Royal Jelly Face Pack and Milk Plus Skin Refining & Whitening Scrub. The Honey Face Pack seriously smells EXACTLY like honey, and looks good enough to eat, while the Milk Plus Scrub reminds me of Ginvera Marvel Gel
(at a fraction of the cost!)
.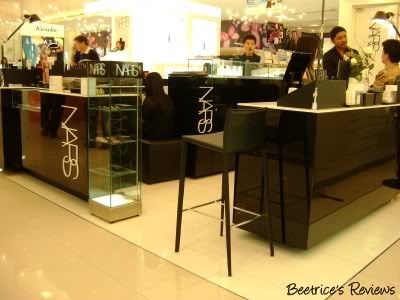 Paragon Siam was another must-go stop…and alas! I saw so many things there I wanted to get, but to no avail since they're so overpriced. They have NARS!! And Smashbox too!! *sobs*

And pray tell, what trip to Bangkok would be complete without a trip to Boots?? Seriously, if ever go to Thailand, just stock up on Boots items. Most of the products in Boots UK are made in Thailand, and are seriously cheap here. I tell you, I was seriously going mad in the store, particularly since it was their birthday celebrations, and there were a lot of promotions going on. :)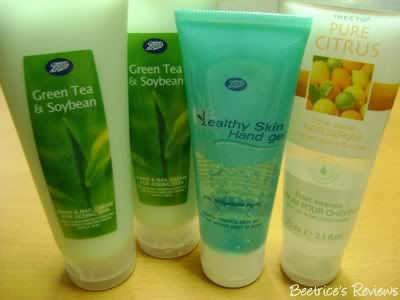 Green Tea & Soybean Hand & Nail Cream
(Buy 1 Get 1 Free for just THB100!)
, Healthy Skin Hand Gel
(huge tube for just THB29)
, Inecto Pure Citrus Shine Boost Hair Serum.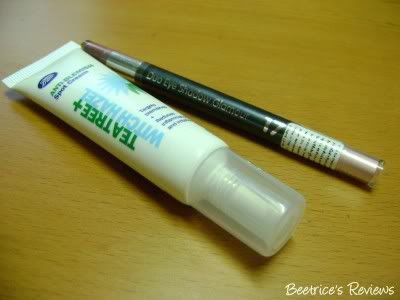 Tea Tree & Witch Hazel Anti-Blemish Gel
(THB138)
and 17 Duo Eye Shadow Glamour
(I just had to try this since it was THB99!)
And that's not the best part either…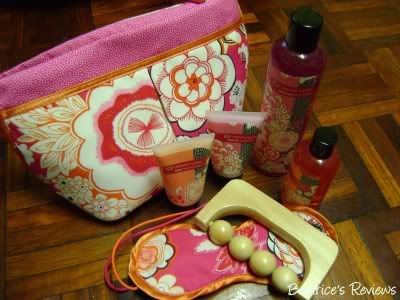 Since I managed to spend more than THB2,000 on Boots products, they gave me a whole gift set, nicely packed in an Oriental Floral Toiletry Bag…very pink, but the contents were great! It came with a wooden massager, eye mask, Mimosa body wash
(250ml)
, Mimosa body cream
(50ml),
Yuzu bath essence
(100ml)
and Yuzu hand cream
(50ml).
Score!!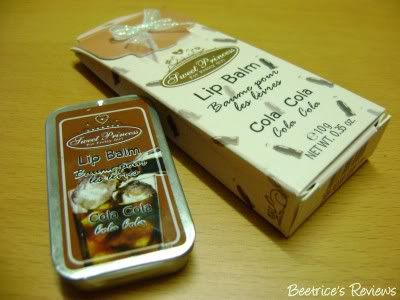 Watsons is not as popular in Bangkok, but nevertheless, I picked up this Sweet Princess Lip Balm on a whim just because it was Buy 1 Get 1 Free, and it smelled and tasted just like Coca Cola….ooo…and at THB89, the tin was just too cute…haha…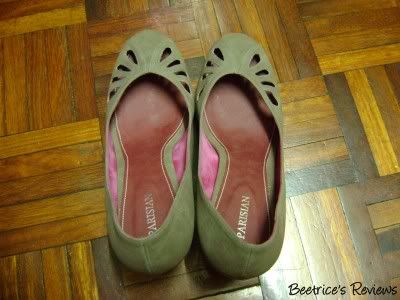 I picked up these lovely leather shoes at a side lane for THB800…they're just so soft and comfy!! (maybe I shouldn't mention I bought two pairs of the same design in different colours…*cough*...LOL!)

The thing I love about flying to Bangkok is Suvarnabhumi airport. Since Bangkok does not have a low-cost terminal like our KLIA-LCCT, we have full access to their duty free shopping…I heart!! Being a bargain hunter, I had a whole price list of items to compare. A lot of the imported brands were pricier than even Malaysia, but amongst all the products, I managed to pick out two…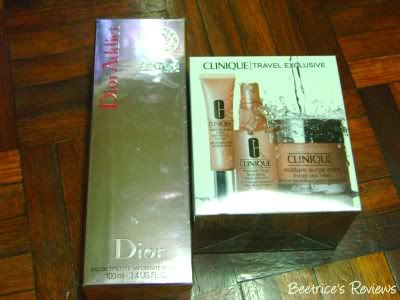 Dior Addict II
(I've only been able to find the 100ml size in Bangkok, and it's so much more cost-friendly!)
and a Clinique Moisture Surge Travel set.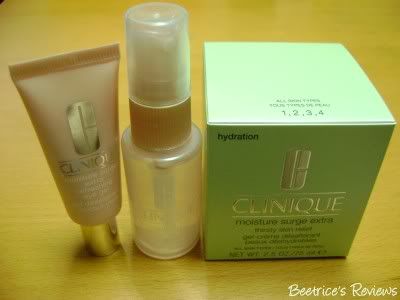 The Clinique set was a particularly fantastic discovery, since Clinique's Moisture Surge Extra Thirsty Skin Relief
(75ml)
was already retailing at THB1870
(approx. RM190).
For the exact same price, I got the Moisture Surge,
PLUS
the Moisture Surge Extra Refreshing Eye Gel
(15ml)
and Face Spray
(30ml).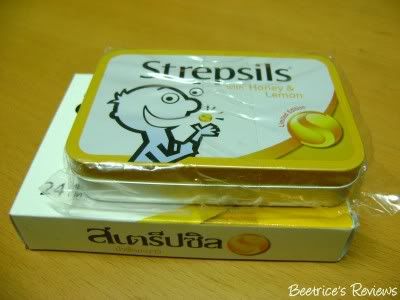 Last but not least, this is not related to the rest of the items above, but how come we don't have these cute giveaway thingies here!? Then again, if they did…I'd probably be seriously broke all the time…


Hope you all had a brilliant weekend too! :)