Sushi Zanmai @ Gardens Midvalley…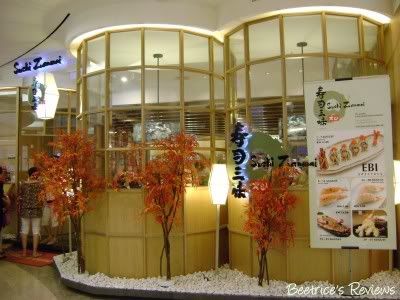 Working at Midvalley, finding a nice but not too expensive place to eat lunch is not always as easy as it sounds. However, when we're in the mood for Japanese food we know where to head to – Sushi Zanmai. The place is located on the top floor of Gardens just next to Borders, and serves up some gorgeous dishes that are not only satisfying, but great eye candy as well.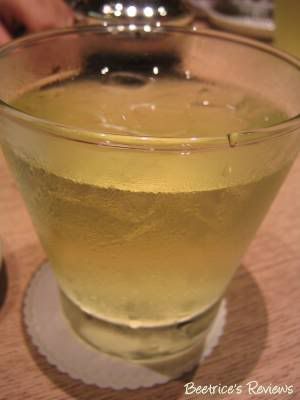 Ocha
(refillable house green tea)
– RM1.00 per person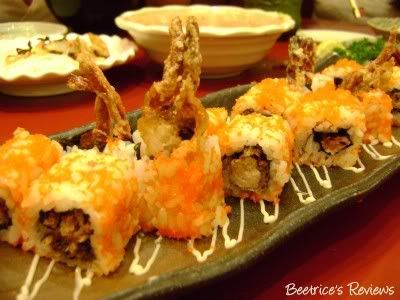 Soft Shell Crab Maki – RM6.00.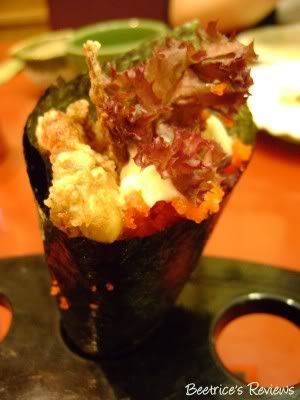 Soft Shell Crab Temaki – RM4.80

The soft-shell crab dishes at Sushi Zanmai are definite must-haves when I come here. This place serves up some of the best soft shell crab around…crispy on the outside, but succulent on the inside with plenty of flavor.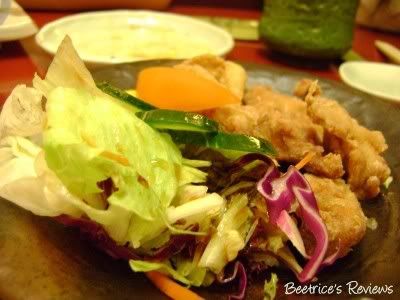 Chicken Karaage – RM6.80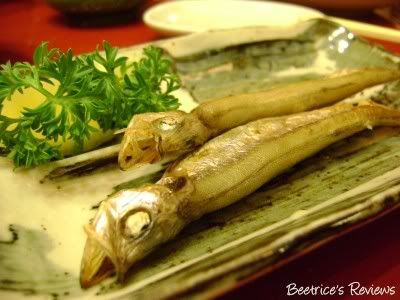 Shishamo
(grilled pregnant smelt)
– RM4.80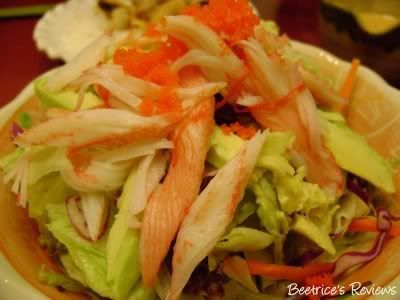 Kani Avocado Salad – RM12.80. This is my boss' favourite salad…the sauce
(a mix of mayonnaise, fish roe and other yummy stuff)
is particularly good at setting off the different flavours.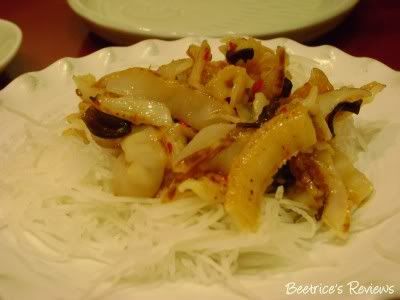 Chuka Chinmi
(seasoned scallop wings)
– RM6.00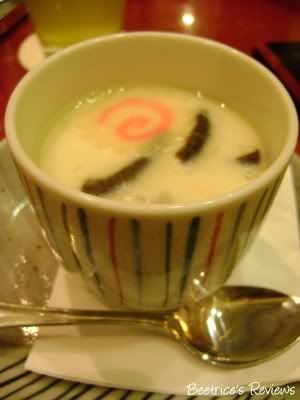 Chawanmushi
(steamed egg custard)
– RM4.80. If you like really smooth steamed egg custard, this is the one for you…I love this! Of course, for those that want something more exotic
(and also more expensive!)
, you can try the one below…
Ikura Chawanmushi
(steamed egg custard topped with salmon roe)
– RM9.80. I don't like this because the salmon roe is rather salty, but others seem to love it. For the record, even though it's common practice to add soy sauce to Chawanmushi before eating it, I never add it to mine. I prefer the natural taste of the egg custard.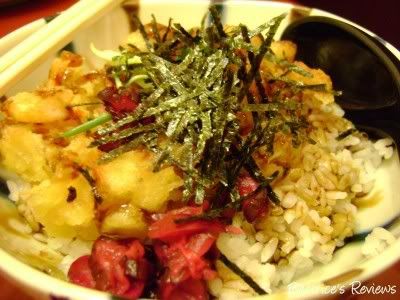 Kakiage Don
(small)
– RM8.80. Even for a small portion, this is more than sufficient for your average person. It also comes with a generous portion of meat and sauce to complement the rice.
Of course, no meal is complete without dessert. Ice cream is a particular focus here, and there are some great variants to suit any palate. If you want something easy to eat, try the first two below – they're about as easy to come as the pieces come packaged between crisp wafers, making it as simple as popping it into your mouth. :)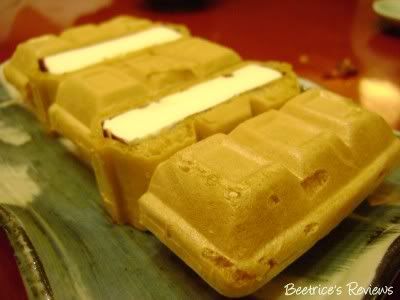 Itachoco Monaka
(vanilla wafer ice cream with thick chocolate)
– RM6.80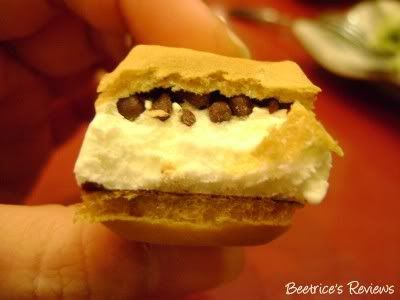 The chocolate on this ice cream is nice and thick – it even has some
'puff chocolate balls'
inside that adds more bite to the ice cream.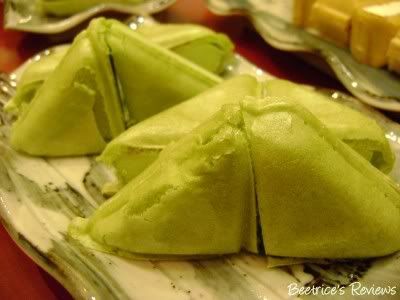 Kuromitsu-iri Macha Monaka
(green tea wafer ice cream with brown sugar)
– RM6.80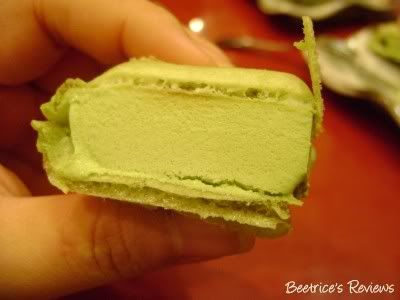 Green tea ice cream is usually a hit or miss since it can end up being too sweet or too bitter from balancing out the addition of green tea powder to vanilla ice cream. However, this particular ice cream here has got just the right mixture of ice cream and green tea for a refreshing close to a meal.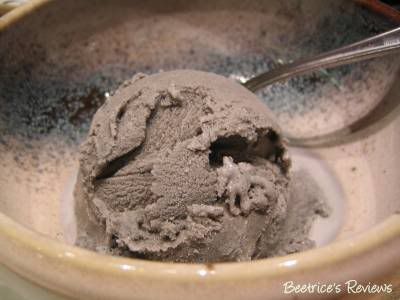 Goma Ice
(black sesame ice cream)
– RM6.00. I love the texture of this! The sesame flavor really comes out – newbies may be a little put off by the odd grey colour of the ice cream, but once you taste it you'll be hooked, guaranteed.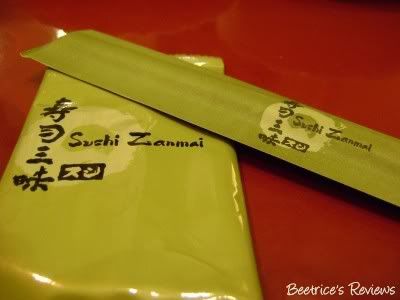 Will I continue going back there? You bet I will…as long as the food standard stays what it is. :)


Sushi Zanmai @ Gardens Midvalley
T-217 3rd Floor, The Gardens
Mid Valley City, Lingkaran Syed Putra,
59200 Kuala Lumpur
Tel: 03-2282 1160


Rating: 4.5 / 5
Value: $$
Labels: food