Sephora Express Hands' Doctor…
While wandering around in Barcelona, I realized I had been a real ninny in leaving my hand cream back home. In the rush of last-minute packing the night before leaving, it got inadvertently forgotten – until it hit me just how dry my hands were getting.

After the initial shock and picking my jaw off the floor when I actually came across a Sephora in Barcelona, I saw this cute Hand & Nail care cream tube…just what I needed to chuck in my bag.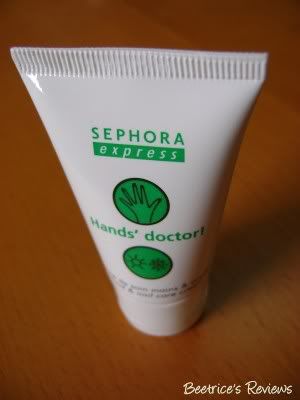 Description:
Sephora Express Hands' Doctor is a nourishing and protective, non-oily formula that provides immediate comfort to dry skin. Apply several times a day while gently massaging skin, paying particular attention to the nail contour to ensure good nail moisturising of the upper skin layers.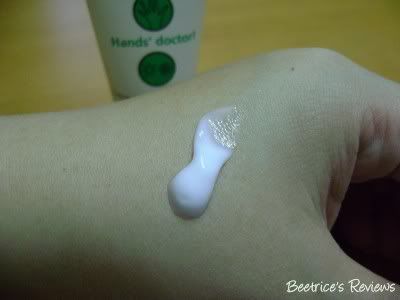 The Verdict:

This was a lifesaver while I was in Barcelona – after applying it I was seriously enjoying the relief feeling the moisture soak back into my hands and having my cuticles actually LOOKING like cuticles. It also has a pleasantly mild scent. More importantly, there's no greasy residue after application which is great.
However, that aside, nothing stood out in particular about this hand cream. It's effective enough, but requires constant reapplication as the moisturising factor dissipates quite fast. All things considered though, it's a decent travel companion for its compact size. I only wish I had gotten a couple more tubes!
Sephora Express Hands' Doctor comes in 30ml tubes, and is available at Sephora

(I got mine for approximately €3 in Barcelona)
Rating: 3.5 / 5
Value: $$
Labels: handcare