Revlon Custom Creations™ Foundation…
During my weekly trawl of my favourite sites, I came across a new find…how cool is this?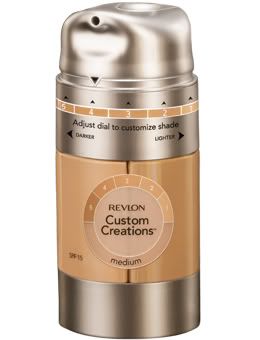 Revlon's come out with a
Custom Creations™ Foundation
, which allows for perfect customisation of your foundation to your skin tone. It comes in six colour combinations – Fair/Light, Light, Light/Medium, Medium, Medium/Deep and Deep, and each bottle has a clicker that you can twist
(five settings)
to fine-tune the foundation shade.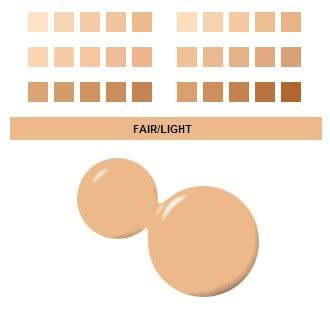 I like this concept – with the pump dispenser, the whole mixing process is clean…all I'd have to do is twist! :) The formula is also supposedly lightweight and comes with SPF15. And if you've got ever-changing skin tone like me
(well, it's not DRASTIC, but you know…when you get a tan, or if you haven't been getting much sun…)
this would definitely fix the problem of buying different shades.
However, one flaw I could see in this is that one side of the foundation will get used up faster than the other side – unless you're a perfect three
(in the middle)
of course. But that aside, I'd love to try this out…just too bad that it's only available in the US for now
…*sigh*…why are we always the last to get these products

(if they bring it in at all!)

??
PS: Jessica Alba's the spokesmodel for this foundation - how yummy can the new mummy get? :D
(sorry, I just couldn't resist the quip!)
Labels: tips n news