My Rootote love...
I tell you, I'm in love…with my Rootote, that is!
Thanks to my shopaholic cousin Tine raving about
her Roototes
, I just HAD to go and get myself one. I was originally going to grab one from the
Rootote website in Australia
(and split the shipping cost by combining with others)
, but credit has to go to Paris, who tipped me off to the fact that
Tiny Tapir
in Malaysia carried Roototes in Medium and Tall sizes. The range is rather limited, but still, it's better than nothing right?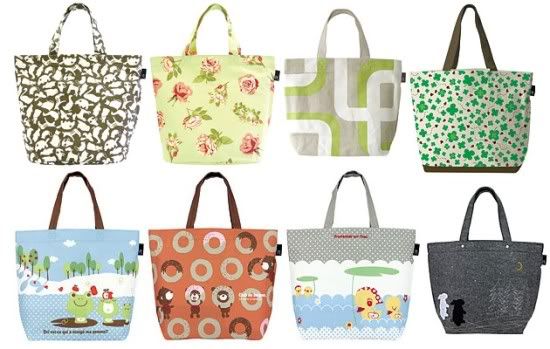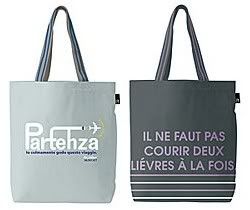 Anyway, to make a long story short…tadaaahh!!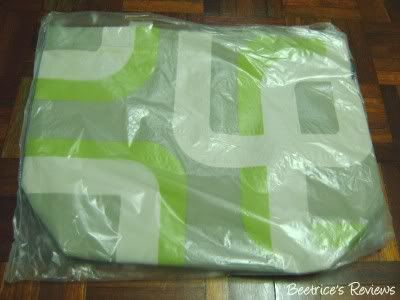 Hehe…ok lah, maybe not the most pretty photo with it all in plastic
(anticlimactic right?)
Don't smack me!!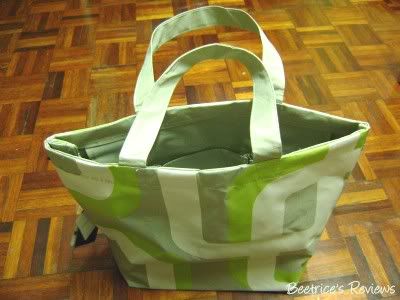 I got the
same one as Paris
– the Medium in Corners design. Out of all the designs available at Tiny Tapir, this was the least
'cartooney'
or
'cutesy'
that I could imagine myself carrying on a daily basis
(pretty rose or cartoon patterns may be fine for some people, but not me)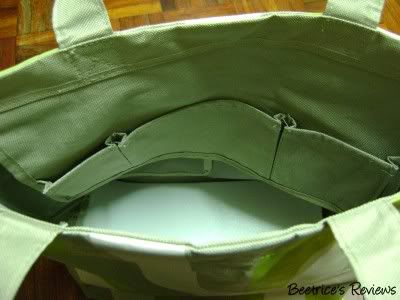 The inside of the bag has plenty of pockets to store a mobile, cards, keys and whatever else you might fancy chucking inside – and there's an added insert that sits at the bottom of the bag to keep its base shape. The outside's also very sturdy, which I also like as it won't be tipping over when I stand it on my desk during work hours.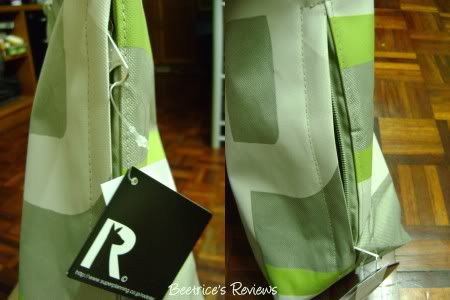 You might wonder why it's called a Rootote to begin with – basically, it's because of the kangaroo-style zipper pocket at the side of the bag. The little
'pouch'
inside is perfect for storing the things you need on hand, ie. your house/ car keys and phone. This is perfect for me since I have this tendency to carry literally
EVERYTHING
in my bag, and then end up missing phone calls because I'm frantically rummaging in my bag hunting for the phone
(and of course, I'll find it immediately AFTER it stops ringing!)
This particular Rootote is made from polyester, which means that it's waterproof, relatively light
AND
durable. I've even used it to lug my laptop home in a pinch on a day that I just didn't feel like bringing my bulky laptop bag home – just slipped it in its sleeve, chucked it in my Rootote and voila!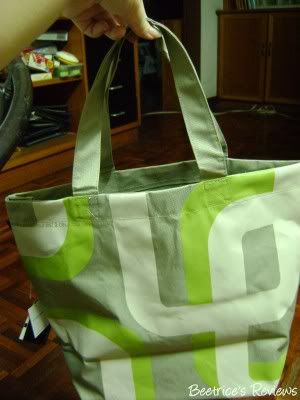 The absolutest best part about this? The price tag – this baby only cost me RM38!!
(by comparison, the Australian Rootote site sells them at AUD22.73, and that's not inclusive of shipping!)
Me love!
I've currently got my eye on the
Rootote Plain Medium in Denim
, but unfortunately it's an old design and already out of stock, so I suppose I'll have to hunt for another design I like…eeps!! If you want one of your own, just get in touch with the lovely people at
Tiny Tapir
– it's not up on their site yet but just contact them and they'll hook you up with your very own Rootote!
Labels: bags