More goodies…
Murano glass
comes from the Venetian island of Murano in Italy, and is mostly hand-made, making each piece unique. Liquid glass is molded with various additives and decorative materials as it is cooling to fashion a variety of items ranging from jewelry to paperweights.
If you ever get the chance, do get yourself one of these lovely pieces…my parents brought these back from their European cruise/ tour! :) Warning though, these babies don't come cheap!
Purple – my dad's choice, since he knows I love purple…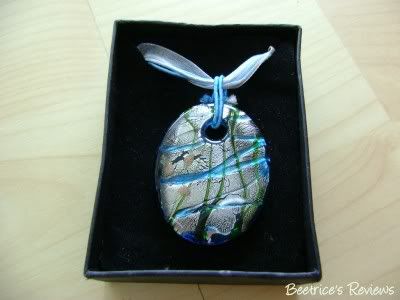 I love this turquoise-aqua blue…the silver accents are gorgeous!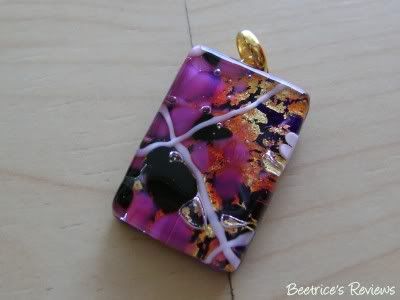 This one was more conservative, and came just as a pendant, but very pretty nonetheless…
On a separate note, a fruit basket arrived at the house for me on Tuesday. I got quite a surprise when I found out it was from…TrichoKare. After that
pissed-off ranty post
I wrote about their services
(I hadn't mentioned a WORD to the actual people at the salon, btw!)
, I suppose their marcomms manager came across the post and matched the details on my blog to the customer details at the salon.
The hamper came with a letter as well, apologizing for the experience. But as a colleague put it, it was quite odd, since the letter went along the lines of "we would like to revise the dissatisfaction, the fruit basket is a sign of appreciation on the feedbacks given"…??


Admittedly, it was a nice gesture by them (and good to know that their communications department actually monitors blogs!) – I only hope that there's actually something DONE about it, rather than "all talk no action". Only time will tell…