Genting Palace @ Genting Highlands…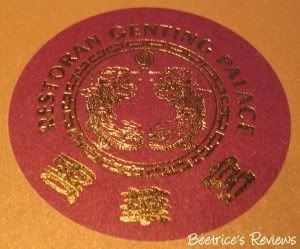 While I was in Genting performing in a musical last year, a bunch of us came by this lovely dim sum place just outside the Genting International Showroom. Since we were stuck there for literally two weeks, we ended up eating there almost every day – thank GOD we had F&B cards, otherwise I would have been so broke…can you imagine having dim sum for two weeks on end
(and still not getting sick of it?!?)
Forewarning : Picture-heavy food post! :)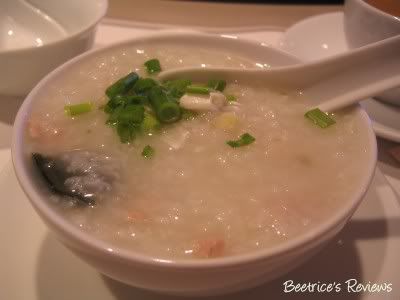 Porridge of the Day – RM5.00.
I had century egg porridge with shredded chicken.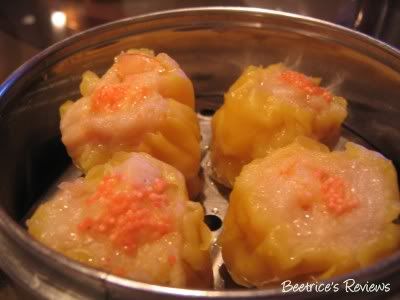 Steamed siew mai dumpling – RM9.00.
Just check out the size of those dumplings!!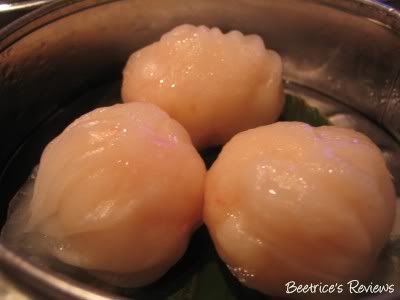 Steamed prawn dumpling – RM9.00.
The skin on these were just right – not too thick and not too thin.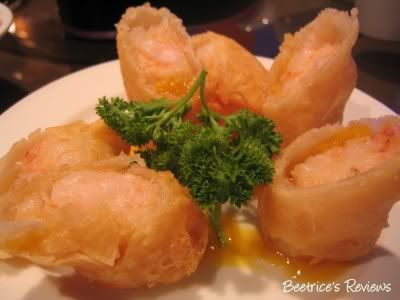 Deep-fried Prawn Dumpling – RM9.00.
Why is it always the fried stuff that tastes so good? If salad tasted like this, we'd all look like superstars!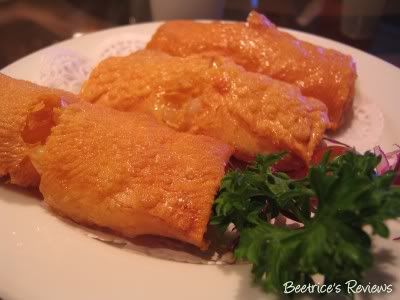 Deep-Fried Cheese Roll – RM12.00.
This is one of Genting Palace's specialities…and an absolute must-try if you come here. The melted cheese is a perfect complement to the crispy rolled up skin. I'd suggest you let it sit for a short while, or be very careful when you bite into it as melted cheese can burn!
(didn't stop us from devouring it though!)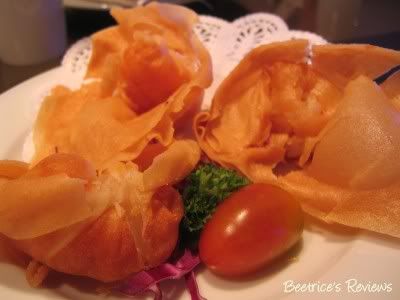 Deep-fried crispy shrimp wantan – RM6.00. As you can see, we had rather a lot of fried food! Bad!! (but too yummy to resist!)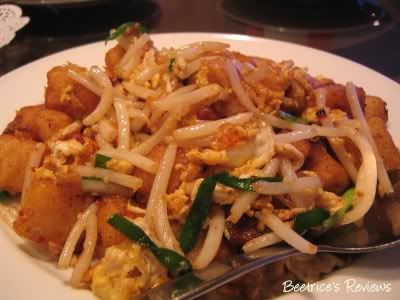 Fried carrot cake – RM7.00. You can opt to have just the carrot cake slices on its own, but for the sake of getting some veg into our diet, we had it stirfried with beansprouts, shallots, egg and garlic…mmm…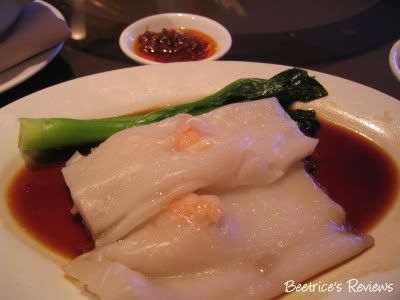 Chee cheong fun with prawn – RM8.00. There are also BBQ pork and scallop variants available at RM6.00 and RM12.00 respectively, but we liked the prawn one best, especially with the dried chilly and veg!


Of course, no meal would be complete without dessert, so…*evil grin*…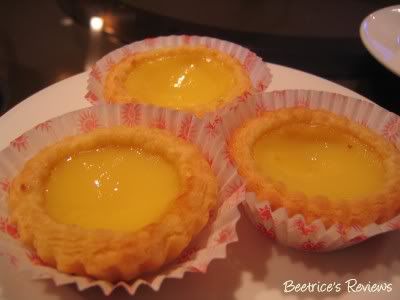 Baked Egg Tarts – RM5.00. I dunno what they put in the pastry, but this seriously melts in your mouth…I'm drooling just thinking about it!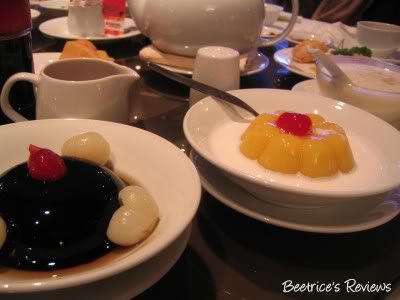 Desserts galore – being in a group, we got to try quite a few desserts. Their menu is a little limited for this since they only make 3-4 desserts daily, but they were still quite good.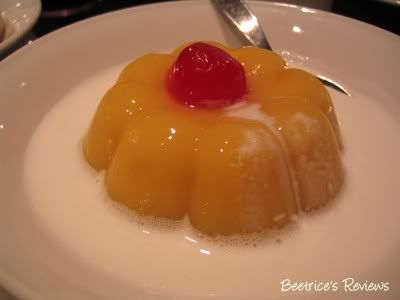 Mango pudding – you can really taste the fresh mango cubes in this. By far, this was the unanimous favourite.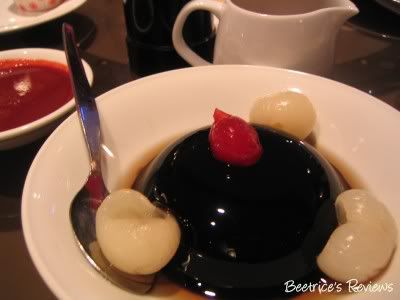 Kwai Lin Gao
– I've been told that this takes an acquired taste since it's traditionally bitter and has to be eaten with honey. However, with a bunch of singers in the group
(and it's supposed to be good for the throat!),
this was quickly devoured. Personally, I used to hate kwai lin gao, but this was surprisingly pleasant on the palate.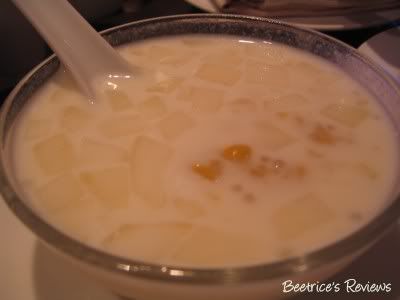 Honeydew sago
– another group favourite. This has got to be one of the easiest desserts to make, but here it's a little different, as they actually add melted ice cream to the mixture, which gives it a sweeter flavour.
There's a whole lot of other dishes to try such as the baked char siew puff
(RM6.00),
deep-fried puff
(Wu Kok) (RM6.00),
deep-fried sesame ball
(RM5.00),
steamed beancurd skin roll
(RM7.00),
chicken & prawn dumpling with spicy sauce
(RM8.00),
steamed loh mai kai
(RM7.00)
and chicken feet
(also known as Phoenix Claw) (RM5.00).
Just a gentle note as well that all the prices above are not inclusive of the
"+10%+5%"
government and service tax.
Now, who wants to make a trip up to Genting with me? :)
Genting Palace (outside Genting International Showroom)
Genting Highlands Resort
Genting Highlands
69000 Pahang

Rating: 4.5 / 5
Value: $$
Labels: food