Excellent Hokkien Mee @ Ahwa Restaurant…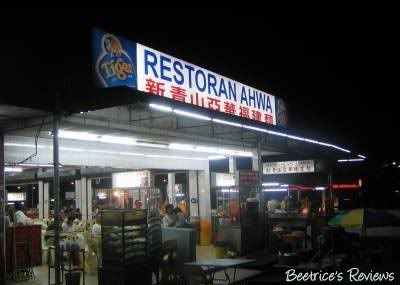 Good Hokkien Mee is a must for any
'dai chow'
(big fry-up)
place. So far, the best place that I've tried would have to be this place – Ahwa Restaurant, situated on the border of Section 14 and Section 51A, off Jalan 222 in Petaling Jaya.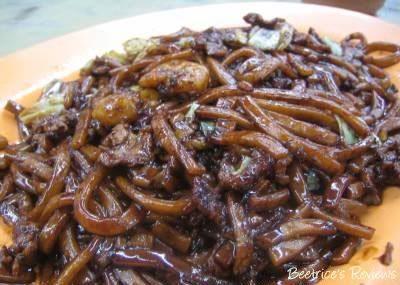 Your absolutely 'must have' dish – Hokkien Mee (also known as 'black oil mee' because of its dark colour!)

Their Cantonese fried noodles are also good…
Of course, for a typical Malaysian like myself, there has to be an array of food on the table
(who ever heard of having just ONE type of food on the table during mamak/ 'big fry' sessions? Sacrilege!)
There are several other stalls at the restaurant that are worth mentioning: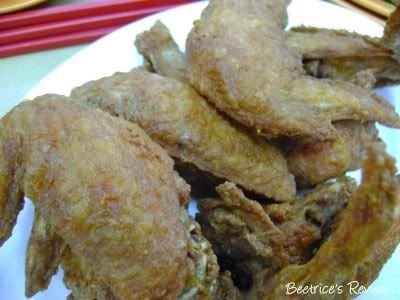 Chicken Wings…RM1.50 per wing. Has 'nam yee' in the batter somewhere I suspect…and it goes perfectly with the accompanying chilli sauce!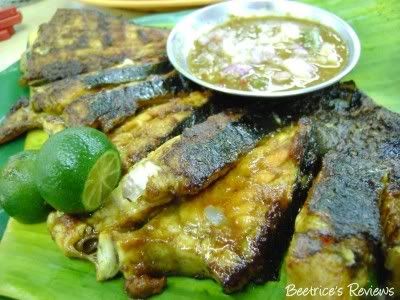 The ikan bakar (grilled stingray) - RM15 for a 2-person portion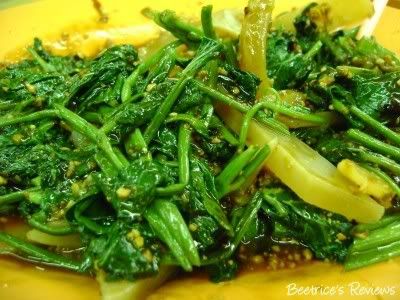 Sotong Kangkong (cuttle fish with water convolulus) – a medium portion costs RM10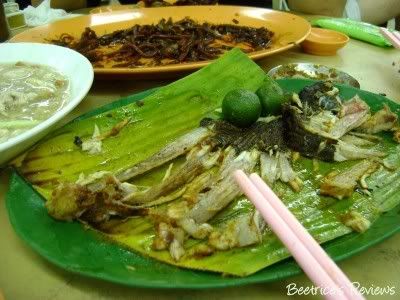 No need for words here – we polish off the whole lot every single time…check out how mangled the stingray bones look!
I eat here about once a month, especially when out with colleagues to rant about work
(!!)
One gripe would be the lack of parking in the area
(most of the cars are parked along the road)
but otherwise it's not too bad – definitely worth it for the food there!
Ahwa Restaurant
66, Jln 14/48,
Section 14, Petaling Jaya.
(it's directly behind the Shell station along Jalan 222)

Rating: 4.5 / 5
Value: $$
Labels: food