The Body Shop Nature's Minerals™ Eyeshadow Brush…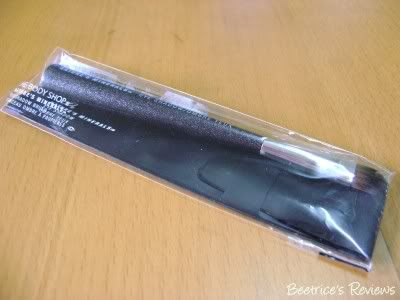 Since quite a few of you have been asking me, yes, I did get the eyeshadow brush too. Since I had already spent the limit on my TBS rebate card, I got a RM35 rebate, which I spent on the eyeshadow brush. :) Long and short of it – I spent a grand total of RM10 on the brush
(and if that doesn't make me smile, I dunno what will!)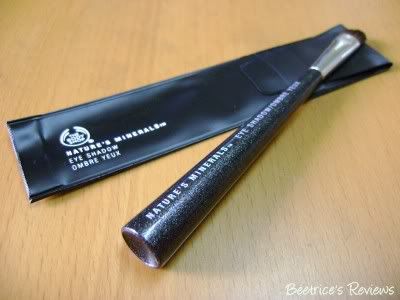 As with the other brushes in TBS' Nature's Minerals™ range, the eyeshadow brush is made from 100% synthetic hair, and comes with its own carry pouch. The brush feels just as nice as the other brushes, although if compared to my other eyeshadow brushes, it's definitely more compact and has slightly less flex.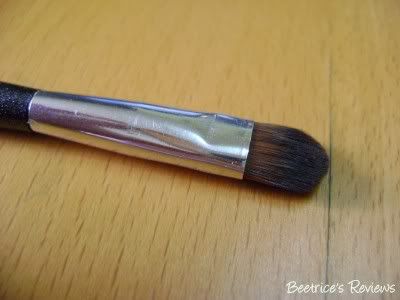 For demo sake, I decided to test it out on one of my 'Meow Cosmetics' eyeshadows. PS: I love this colour!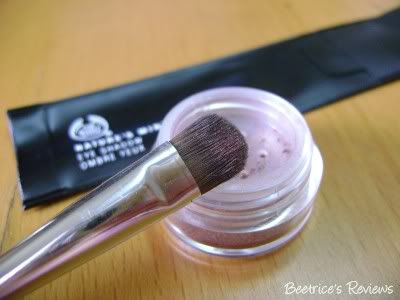 The brush picks up the colour really well – but more importantly, the colour doesn't sink into the brush. Thanks to the packed bristles, the colour stays on the tip of the brush for easy application. I'm not a big fan of grinding my brush into my eyelid just to get the colour on.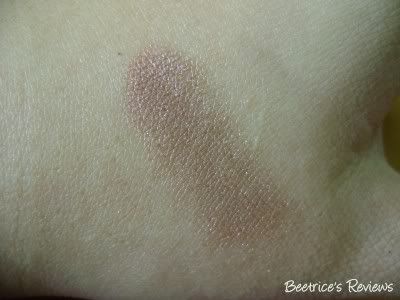 Application-wise, quite simply, the brush does all it's expected to – even application, and excellent texture. I really can't find anything to fault with this brush
(okay, except for maybe the price – RM45 is not cheap for a brush!)
…now if only TBS could come up with the full set of brushes like this, I'd be set!
The Body Shop Nature's Minerals™ Eyeshadow Brush retails at RM45.00.

Rating: 4 / 5
Value: $$
Labels: makeup