Bloom Aromatherapy Lip Balm…
Thanks to the shopaholic angel that sent me
THIS
, I got a chance to try out Bloom's Aromatherapy Lip Balm…yay!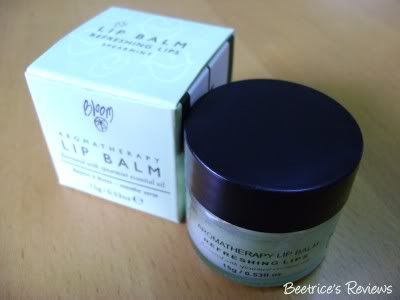 Description:
Bloom Aromatherapy Lip Balm
soothes, softens and conditions dry lips. Seals in moisture and protects your lips for hours. Formulated with natural ingredients including Beeswax, Jojoba Oil and Vitamin E. Lightly scented with essential oils.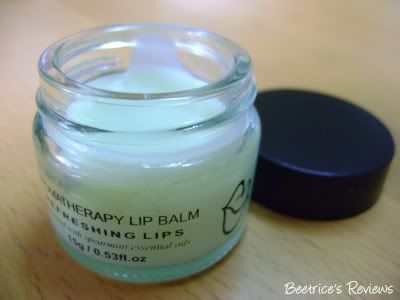 The Verdict:
Bloom's Aromatherapy Lip Balms are beautifully packaged with a pastel-coloured box, and a sleek solid jar inside. I got the Spearmint flavour which isn't available on the website, but has a glossy finish with essential oils. The first thing that hit me when I opened it was that this smells
EXACTLY
like Wrigleys Spearmint chewing gum!
(such a childhood moment!)

The aromatherapy bit really comes across well – my lips were tingly and smooth after applying this. I had to use my finger to apply it since it doesn't come with a brush
(this doesn't bother me, but it might be a pain point for others)
but it does go on very smoothly. Bad part about this is that I love nibbling my lips with this lip balm on…whoops!
I found that the texture of the balm is actually a little waxy compared to my other balms. This could be a plus or minus depending on how you look at it – on the plus side, it's great for applying under your lipliner to moisturise your lips since it won't cause your liner to slide off. But on the minus side, the texture can feel a bit odd to some. Another thing is, it also doesn't come with SPF so I'd advise layering it with a lipstick that does if you're going to be outdoors.
Moisturising factor-wise, the lip balm is brilliant…I literally have to stop myself from reapplying it constantly because I don't need to, but instead
WANT
to because it smells so darn good! :p
Bloom Aromatherapy Lip Balm comes in a variety of flavours which are also available from Sephora – I haven't tried any of the others, but the Spearmint one definitely scores in my book. For the price, it's expensive for a lip balm but seriously, this pot will last me simply ages.
Bloom Aromatherapy Lip Balm is available at all Bloom counters and retails at approximately AUD9.95 or its local equivalent currency for a 15g pot.
Rating: 4.5 / 5
Value: $$
Labels: lipcare