Too Faced Shadow Duos…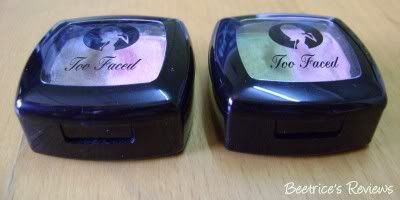 Too Faced Cosmetics
has earned a reputation for being trendy with its products and packaging. With a brand philosophy like
"why be pretty when you can be gorgeous?"
, I was definitely taken with the cute names they had for their eyeshadow duos…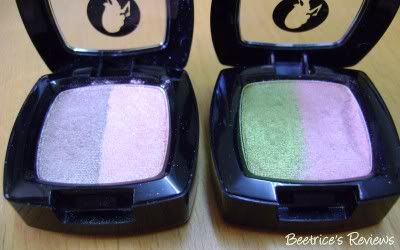 Description:
Too Faced Shadow Duos cast a glamorous, sparkling starlet of shade combinations. These shadows have a brightening effect, paired with a perfectly matched, rich and powerful shadow colour to create a long-wearing, crease-resistant and pigment drenched love affair.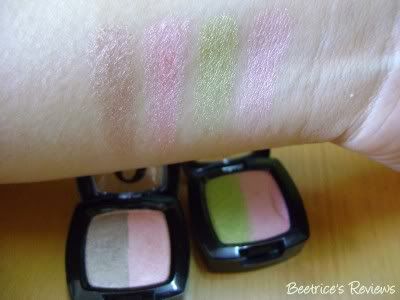 The Verdict:
The shades I got were
'I Know What Boys Want'
(a pink and brown combo)
and
'Steel Magnolias'
(a green and pink)
. I loved the design of the Shadow Duos, with the silhouette of a girl and the brand's name on the front of the cases.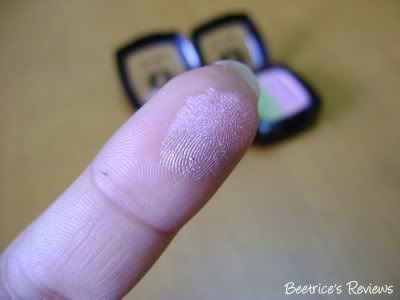 Texture wise, I think the Steel Magnolias had a better texture compared to the other one. The 'I Know What Boys Want' duo was a little hard compared to 'Steel Magnolias', but Steel Magnolias was really very soft and silky. Otherwise, both have pretty good pigmentation.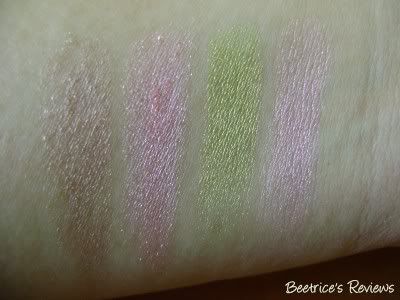 The duos actually have pretty good staying power, and I'm quite taken by the pink/green combination. Usually, pink on my eyelids makes me look like I've been smacked in the eye but the green in Steel Magnolias offsets that for a rather striking combination. The pink in I Know What Boys Want is a little deeper than the one in Steel Magnolias, and I usually mix it with the brown before applying it on my lids.

On the whole, the Too Faced Shadow Duos get a relatively good score, but I'd recommend testing out the texture before buying, as it can vary depending on the shade. Too Faced is made in the USA, but also available in London and Australia, as well as via a variety of websites. Their Shadow Duos retail for approximately USD$17.


Rating: 3.5 / 5
Value: $$
Labels: makeup