Stila Girlfriend Card & Birthday Promo…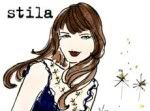 Thanks to Miss Paris Beaverbanks' post on Stila's 14th Birthday promotions being the *tsk tsk* driving factor and as the holder of a Citibank credit card, I sheepishly found myself at the Stila counter a couple of days back asking about the Citibank promotion. Apart from the sales girl there being a complete noob and not knowing what on earth I was talking about and after me having to answer HER questions

(shouldn't it be the other way around??)

, I finally got my Stila Girlfriend membership card.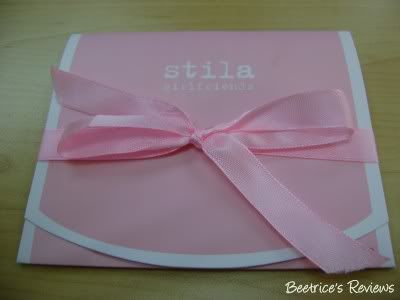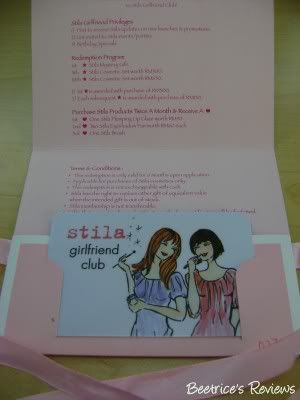 Pretty, isn't it? It also came with a complimentary makeover which I'll have to KIV to another time since it was near closing time, but I'm not too fussed over it. This promotion is running until 31 December 2008, so you'd better head over to your nearest Stila counter before then!
Citibank credit card holders can also get a Stila Lookbook Palette and Gloss set worth RM140 with a minimum purchase of RM380 of Stila products on your Citibank card…there are three variants available, but this was the most fetching one to me
…*lemming lemming*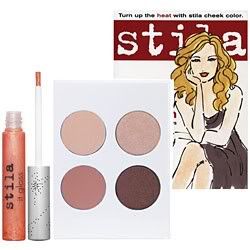 According to Paris, Stila is celebrating its 14th Birthday, and will be running a promotion between 21st and 27th August at Pavilion KL. There are also quite a few freebies to be gotten, so I suppose it's a good thing I've picked up my card nice and early instead of fighting with the hordes at Pavilion. :) You can get the full details on the promotions from Paris' post
here
.
Ooohh…I am SO going to be there on the 23rd
(what to do, some people have to work, can only go on weekends…*sigh*…betcha it's going to be packed!)
Anyone wanna come along too? The L'Oreal Luxury Division Warehouse Sale is also happening on Sat, so I COULD technically hit up both sales – although I don't think my bank account could take the damage!
PS: For those that don't have a Citibank credit card, don't despair – you can still get the Stila Girlfriend card with a RM300 purchase in a single receipt. :)