Midvalley Shopping Saturday…
Aihh…so much for a safe weekend. I ended up going to the Origins outlet in Gardens Midvalley for their birthday promotion. It was worth going though – the deals were pretty good!
Every patron to the outlet got a small gift in a pretty organza bag, decorated with a sprig of real mint leaves…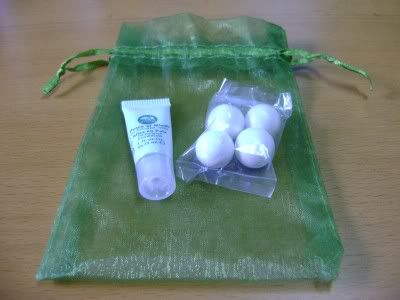 The contents – a mini tube of Peace of Mind (3ml) and some Peace of Mind gumballs… :)
For every purchase exceeding RM30, Origins gave a RM30 voucher that could be redeemed on the spot. I picked up a replacement bottle of Peace of Mind – and paid just RM18 after the discount!
(normal price: RM48).
Ooh yeah… :)
After some lunch at the Shihlin Taiwanese Street Snack place in Gardens, I headed over to my other favourite outlet – Crabtree & Evelyn…all because I happened to see my regular SA there. Oh this girl is evil…she always knows how to package stuff to entice me to buy!!
This time around, it's a 1+1 promotion on their shampoo and conditioner – every bottle of shampoo bought
(RM65)
comes with a free tube of conditioner, with options to choose from the Aloe Vera, La Source or Jojoba variants. Knowing my propensity for La Source, it's not much surprise which one I chose…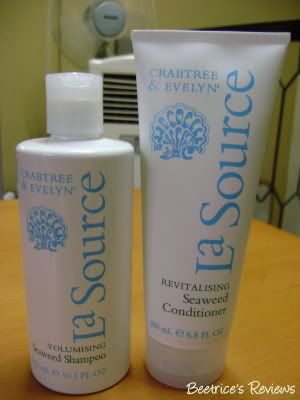 La Source volumising seaweed shampoo & conditioner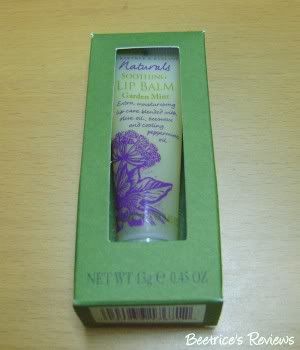 Naturals Soothing Lip Balm in Garden Mint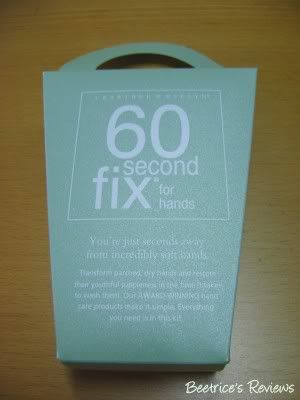 After a couple
(okay, so QUITE a few!)
more items added to the list, my total purchases exceeded RM250, which snagged me a mini 60-second Fix for Hands. Score!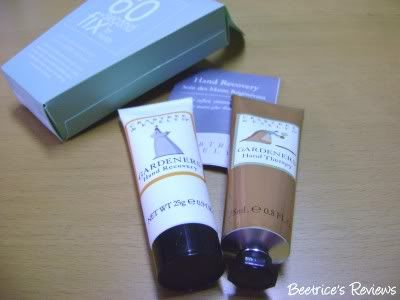 The 60-second Fix for Hands consists of 25g tubes of Gardeners Hand Recovery and Hand Therapy

And…because of my purchase that exceeded RM250, I qualified for several freebies from Mastercard and Midvalley. The one I liked most was this one…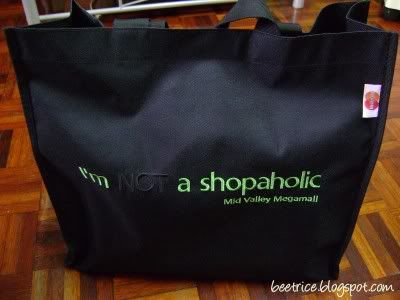 Isn't it just so cute?? "I'm 'NOT' a shopaholic" bag…hehe..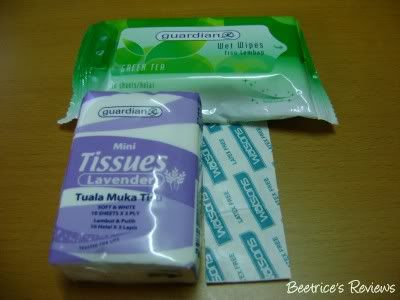 Inside were a pack of lavender tissues, wet wipes as well as a plaster – not something you'd usually expect to find as a 'freebie', but oh well…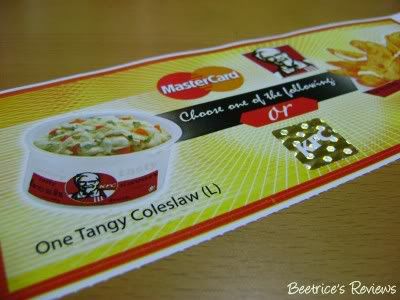 A separate voucher was given for KFC as well. My only thought on the entire redemption process? It was just so messy…Mastercard is supposed to be the official card for these sales, but their redemption booths were all over the place, and I had to go all over the place to redeem various items. Errgghh…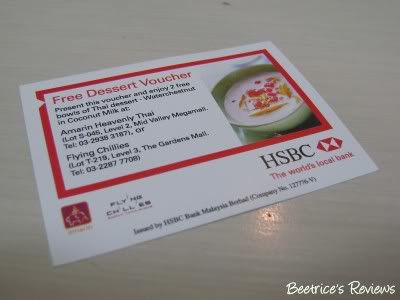 The final freebie was free dessert for two at Flying Chillies – water chestnut in coconut milk. This was a dark blotch on my good weekend though – the advertisements they put out were misleading. On the voucher, it says you can have the dessert
FREE
but when we went to the outlet, the waiter
INSISTED
that we had to order at least drinks before we could redeem the desserts.
NOWHERE
was it stated on the voucher that any purchase was necessary. I wouldn't have minded if the voucher had stated a minimum purchase was necessary, but to say
"FREE"
when you have to buy something else
(and not clarifying it in the terms and conditions stated on the overleaf of the voucher)
is cheating. If it's
"buy something and get something free"
, that's called a
PROMOTION
. You'd think an organisation like Mastercard would know that.
How was your weekend?