Estee Lauder Sumptuous Bold Volume™ Lifting Mascara deluxe samples!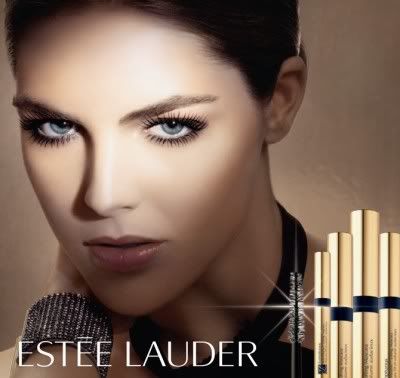 Good news for my Malaysian readers – Estee Lauder is inviting their readers to try the new Sumptuous Mascara, said to create daringly full, lavishly lifted lashes without the clumping. All you have to do is simply bring your old mascara to any Estee Lauder counter to receive a complimentary deluxe sample of the new
Sumptuous Bold Volume™ Lifting Mascara
deluxe size
(worth RM43).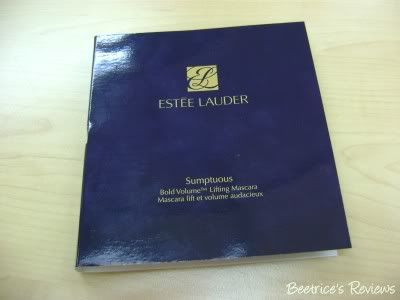 Hehe…true to my Malaysian heritage, I've already collected my sample. This is available from all Estee Lauder counters, but please check to see that they still have stock. I know that the counter in Jusco Midvalley has already depleted their stocks, but the counter at Metrojaya Midvalley
(where I picked up my sample)
is still doing the exchange.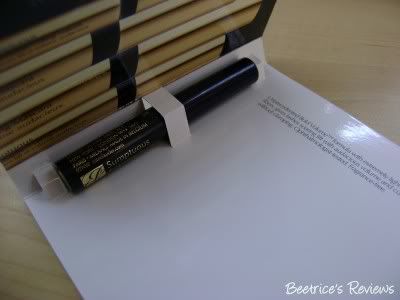 The deluxe sample size given out is a
1.5ml tube
in
#01 Black
(only one shade for samples)
and despite its small size, comes with a full sized BrushComber™ for easy application.
Description:
Unprecedented Bold Volume™ formula with extremely lightweight, soft-spun lash-thickening fibers, gives lashes soaring lift with audacious volume and curl. Lifts and plumps even sparse lashes into big, lush lashes that are all lightness and flirtatious curl. BrushComber™ thickens like a brush, defines like a comb. Wraps your entire lash in air-light volume for a 360° effect. Ophthalmologist-tested. Fragrance-free.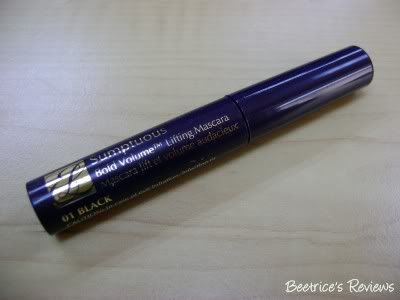 I must say I'm quite impressed by the way Estee Lauder has done this. Somehow to me, I've always seen the brand as quite
'auntie'
– maybe it has something to do with the fact that all the 'aunties' I knew growing up were using it! However, after trying out a couple of their products
(particularly the Pure Colour Eye Shadow which I now LOVE to bits),
this brand definitely warrants closer scrutiny.
The product advisor at the counter was also pretty good, and advised me to try the new Perfectionist [CP+] serum for the 'soon developing' crease between my eyes
(eeps!!).
I've got a sample to try out for the next few days as well, so will let you guys know how that one works out. I'm loving the velvety texture so far though.