Elianto Sale Bargain…
For those of you that still don't know it yet, Elianto is having a sale of up to 50% on all their items. To be fair, most of their items are only 10-20% off, with some of their bodycare products and nail colour ranges going for 50% off.

Last week, I was at Lowyat and popped over to Sungai Wang to check out their outlet. True to character, I ended up buying something – but only because it was so cheap!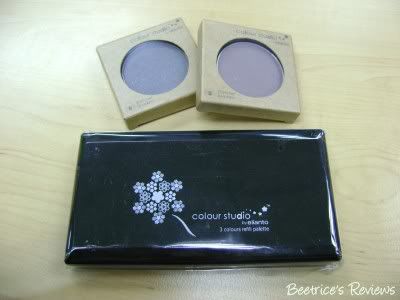 my purchases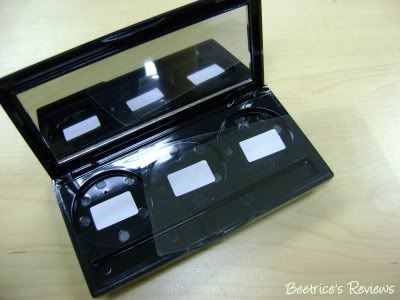 I got the 3-Colour Eyeshadow Refill Palette
(NP: RM7)
at 10% off –
RM6.30
. I like the fact that this comes with a plastic sheet to protect the mirror from collecting eyeshadow dust.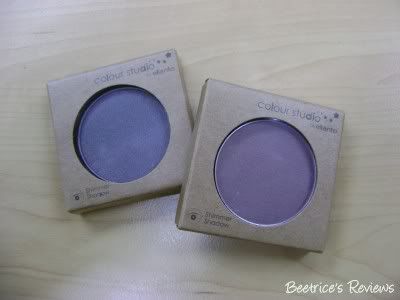 Elianto Shimmer Shadows in
#21
(Shining Grey)
and
#38
(French Purple).
These are normally already cheap at RM5 each, but with the additional 10% discount I paid just
RM4.50 each
. I already had their shadow in
#30
(Forest Green)
, which went into the palette as well.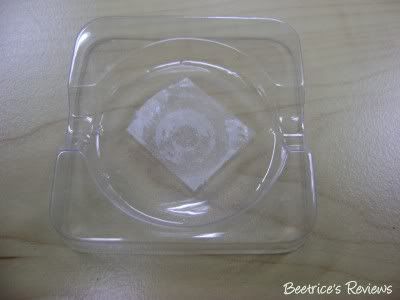 While I was removing the eyeshadows from their cases to put into the palette, I was struck by how solidly they were stuck to the base of the plastic case – just check out the double-sided tape on the base! Have to be careful when doing this, otherwise you'll end up cracking the surface of the shadow, or breaking a nail.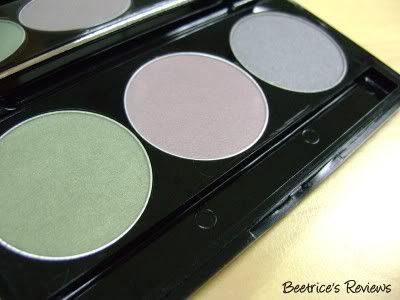 The shadows have to be pressed in firmly to adhere to the double-sided tape. I found that using the plastic sheet worked quite well to avoid getting my fingers covered in eyeshadow while pressing the pans into the palette, as well as distributed the pressure on the eyeshadow surface to protect it.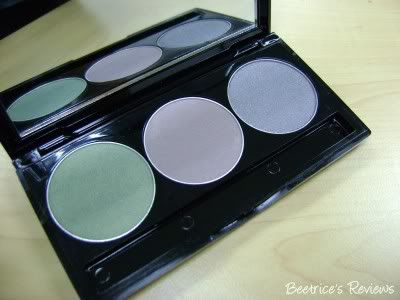 And voila! I've got myself a nice new pretty tri-colour eyeshadow palette to play with for just RM15.30. Heehee..I love these bargains… :)
If you want to pick up Elianto products, I'd suggest you make it quick – their sale is only until the
10th of August
(this Sunday)
. Have fun!