Dim Sum @ Restoran Kam Hin…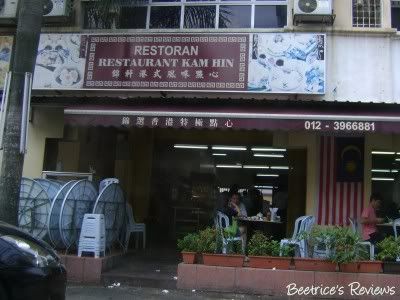 For many Chinese, the weekend signals the foray for their favourite dim sum shop as a typical breakfast or brunch. To me, this isn't as much of a must-do, but I love dim sum to begin with so any shop that serves good dim sum is A-OK in my book.
I first came across Restoran Kam Hin about 3 years back as it was very near my old office. Me and my colleague would head there for an almost weekly dose of dim sum
(they serve dim sum all day!)
and it was only when I changed jobs about 18 months ago that I grudgingly said goodbye
(to the dim sum place, not my office!)
However, I have had the chance to go back there sporadically – it's a bit difficult as it's not really near my house, but the travel time was worth it. During my most recent visit, I was really pleased to see that not much has changed there, despite all the fuel hikes, cost of raw materials going up, etc etc…
Eating at Kam Hin can be quite crowded, but since they offer all-day dim sum from 7am onwards, you can always head there a little later – I love going about 11.30am-12pm for brunch since the crowd would have dissipated quite a bit by then.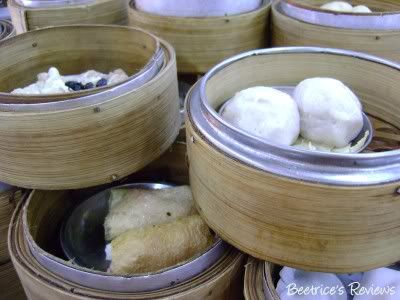 Their steamed dim sum is one of their biggest selling points. Instead of going table to table with lukewarm bamboo steamers, you make your selection from a tray of cold dim sums, which are then freshly steamed and delivered to your table piping hot…mmm…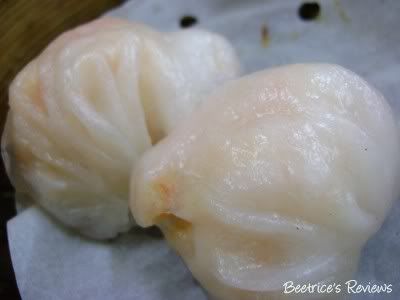 Har gao (steamed prawn dumplings), which come stuffed chock-full of decently sized prawns!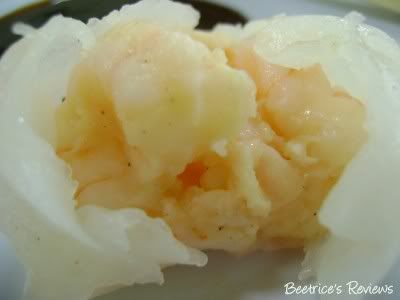 Check out the inside – tell me, where else are you going to get this many prawns??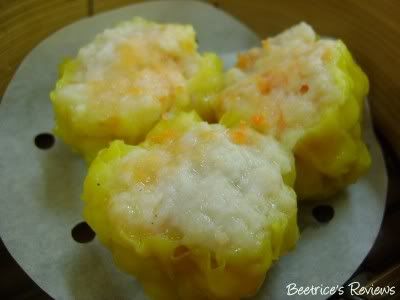 Siu mai (has a mixture of minced prawn and pork inside)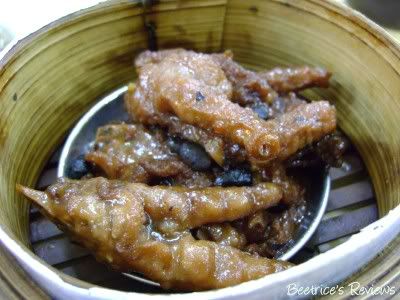 Fong zhao or Phoenix Claw (rather glamorous name for chicken feet! But very yummy all the same)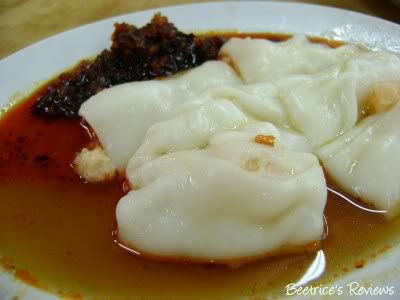 One of my favourites – chee cheong fun (there are prawn or BBQ pork variants)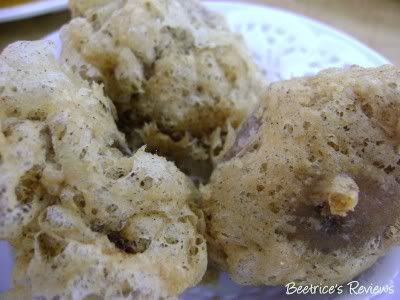 This is a must-try…their wu kok or yam puff. This is a very nice size as it fits in precisely two bites. :)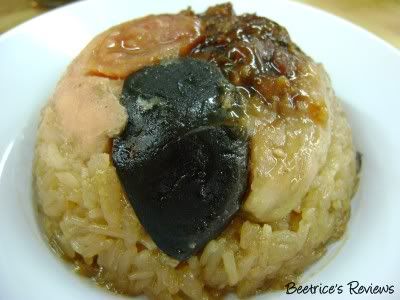 Lo Mai Kai, or steamed sticky chicken rice…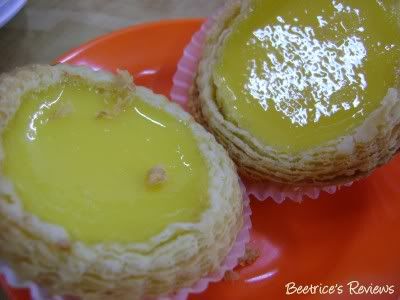 Me and my egg tarts! Fluffy, crispy and sooooo good…
There's plenty of other varieties there for fried dim sum as well, and if you REALLY want something else
(why?!)
you can always order curry noodles from the shop next door. But seriously, if you can't find something to love at this place, I'll be really surprised. It's also very reasonably priced. Each plate costs approximately RM3…brunch for two at Kam Hin came up to just over RM30, and both of us were barely able to walk to the car afterwards!
Restoran Kam Hin
Jalan 1/116B,
Sri Desa Entrepreneurs Park,
Off Jalan Kuchai Lama,
59100 Kuala Lumpur


(it's just off the New Pantai Expressway exit to Jalan Kuchai Lama)



Rating: 4.5 / 5
Value: $$$
Labels: food