Crabtree & Evelyn Naturals Soothing Garden Mint Lip Balm…
After trying the lipbalm I bought over the weekend for a few days, I just had to write about it. I've been wanting to get one of these for the longest time, but never managed to since I thought it was too expensive. However, after the recent discounts I snagged myself a tube for RM29.75 – not too bad for Crabtree & Evelyn I reckon.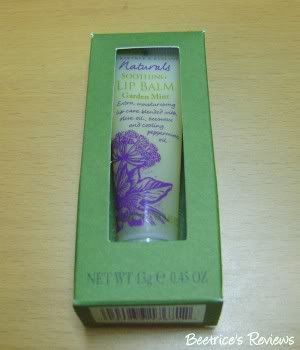 Description:
Crabtree & Evelyn Naturals Soothing Garden Mint Lip Balm
is an extra-moisturising daily lip care blended with olive oil, beeswax and cooling peppermint oil to condition lips and help maintain softness with a subtle gardenia mint fragrance. Contains no paraffin, mineral oil, parabens, nitrosamines, propylene glycol or synthetic colorants. Reapply as needed especially in dry, cold or windy conditions.
Ingredients include:
Olive oil
(moisturizing, conditioning),
peppermint oil
(cooling, refreshing),
beeswax
(emollient),
shea butter
(moisturizing, emollient),
soybean oil
(moisturizing),
tocotrienol
(vitamin E) (rejuvenating),
glycerin
(moisturizing),
soybean oil
(moisturizing),
safflower seed oil
(moisturizing),
jojoba oil
(moisturizing),
aloe leaf extract
(soothing)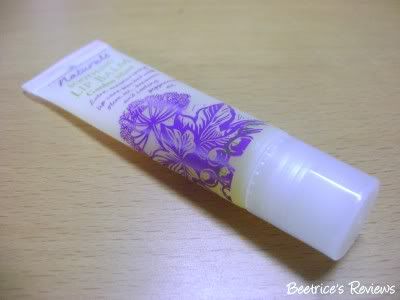 The Verdict:
The first thing that will catch your eye
(or rather, nose)
of this balm is that it's absolutely minty fresh! The peppermint oil really brings a nice aroma for the time you're using it – similar to Wrigley's chewing gum, but slightly stronger. Since I'm a mint lover this is pure heaven for me.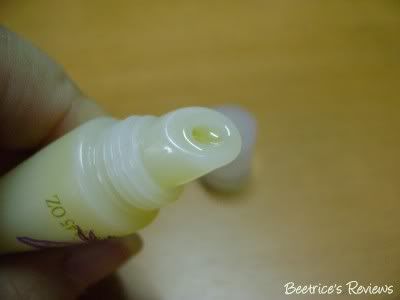 When I first opened the tube, I got this film of oil on top, which I had to use up before I reached the balm itself. This part was a bit messy, but not too bad. When you think about it, the oil helps to stop the balm from drying out. Once I got past the oil layer, it wasn't too bad. This balm is a fair bit more 'liquidy' than I'd prefer, but the tingly sensation on my lips after application is enough to keep me chilled out for the better part of the day. In this tropical heat, tingly chills are good! :) Best part is, when I suck in air through my lips, I get a fresh blast of cool…teeheehee…
For those who don't like the tingly bit though, this may be a bit much. One clear warning – do NOT get it anywhere near your eyes! Also, if you're the kind that has over-sensitive lips, they may be a bit more than rosy as this can be a bit strong…I like it, but if you're thinking of getting it please do try it before you buy k?
Crabtree & Evelyn Naturals Soothing Lip Balm
(13g/0.45oz tube)

retails for RM35.00 and is available at all Crabtree & Evelyn outlets nationwide.
Rating: 3.5 / 5
Value: $$