You've heard of the G-spot, now here's the 'b spot'...
While browsing the Benefit counter in London, I had a chance to try out their new upcoming
'b spot'
fragrance…and oh gosh, I'm hooked.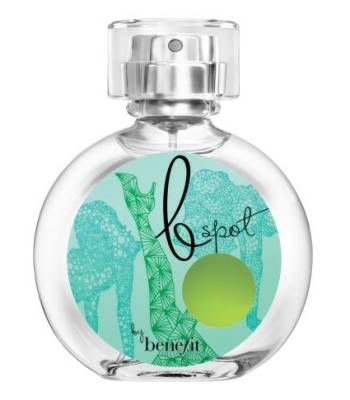 Sadly, the product wasn't available for purchase yet while I was there, but it should be a real hit if it's as good as the sample I smelt. The fragrance is a combination of mango, freesia, peony and sandalwood with amber undertones – not something I'd usually go for, but this time around, this particular mixture is definitely very heady. :) The 'b spot' also comes with a cute "body map" to help identify your b spots – apparently the most seductive pulse points on your body.
The only thing that's bothering me now? The price tag…it's retailing at a cool USD38
(approx. RM130?!?)
for a 50ml bottle. And I'm sure it's going to be even more expensive once it hits our shelves in Malaysia. Gotta start thinking of alternative ways of getting my Benefit fix…any suggestions?
Labels: fragrance