Suzi's Steak Corner…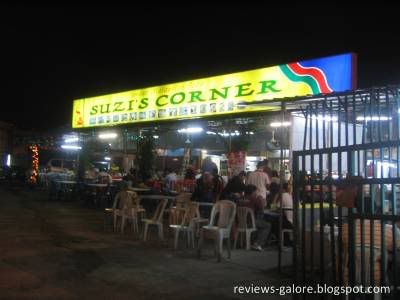 This time around, I went off the beaten track to the heart of Ampang in the search for the perfect steak. Suzi's Corner is tucked away in a corner of Lorong Ampang Hulu and looks very nondescript, but as I've learned, you can never judge a book by its cover.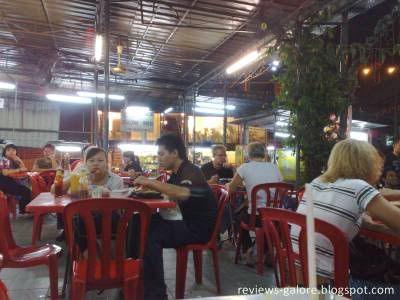 At first glance Suzi's Corner looks like any other food court, until you notice the relatively high number of
'ang mohs'
(Caucasians)
and expats frequenting the place. There are a number of different cuisines available, but this time around I'll focus on its specialty, which is the steak hut.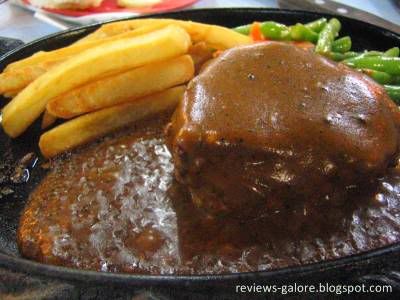 I had the sizzling tenderloin with black pepper sauce
(RM30)
which came with a side of French fries and freshly sautéed vegetables. My dining partner strongly advised me to try it medium rare despite my major protests since I usually have my steak medium to medium-well
(just in case they under/overcook it).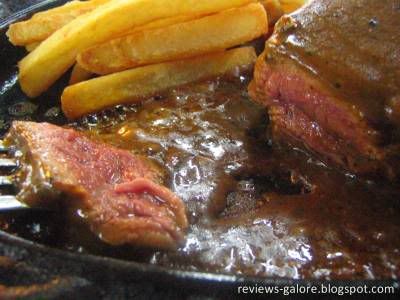 However, when the steak arrived
(medium rare – I was outmaneuvered),
it was PERFECT. The juices were sealed in, the steak sliced easily and the centre was pink. I cannot stand those places that dish out a miniscule amount of sauce, so much so there's no more left by the time you're halfway through – no issues with this place though. The black pepper sauce was also a good complement, with a very healthy serving.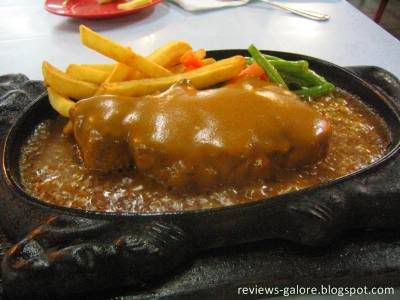 We also tried the sizzling sirloin steak with brown sauce
(RM26)
– also excellent and done to perfection, but cannot beat the tenderloin. Also, the cut of meat given plays a part…sirloin cannot compare to tenderloin right?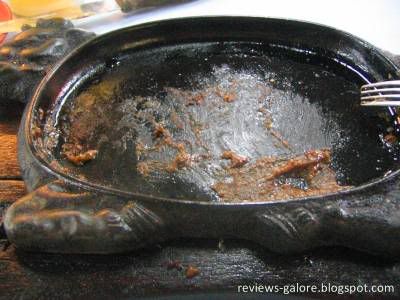 This needs no explanation…'nuff said.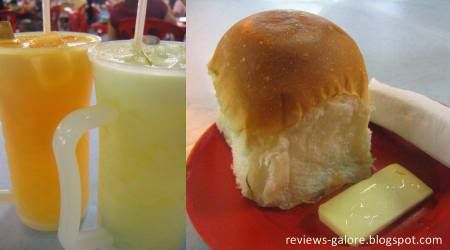 Big fruit juices are RM6 each – we had orange and starfruit to wash our dinner down. They also serve big bun with butter as a starter, which I liked.
As a warning, you WILL be quite stuffed after a steak at Suzi's Corner
(unless you have a huge appetite, or you don't eat steak)
. But how to go without dessert?

We just
had
to try the fried ice cream in vanilla choc chip. This was a bargain since they only charged us RM2.50 instead of the RM3 advertised on the sign. It's rare to find a 'sidewalk' place that does good fried ice cream since it has to be freshly prepared and eaten immediately. However, this one did not disappoint as it came piping hot with the ice cream still rock solid inside – and held up until we were at least halfway through it before it started to melt.
(slight caveat as we may have been greedy pigs and eaten it super fast!)
There are plenty of other options available if you don't quite feel like steak – naan, satay, murtabak, yong tau foo, chickuteh (the chicken version of 'bak kut teh'), claypot nasi briyani (gotta try this someday), otak-otak, Italian pasta and chicken wings.
Parking Tip: Park your car just outside Ampang Point Shopping Centre and walk to Suzi's Corner – parking is a problem at the place itself.

Suzi's Steak Corner
Lorong Ampang Hulu
(near Ampang Point, off Jalan Ampang)
Ampang, Kuala Lumpur
** Opens daily from 6pm onwards
** Closed on Tuesdays
Rating: 4.5 / 5
Value: $$
Labels: food