Revlon Colorstay® Mineral Blush…
I was kindly given a Revlon Colorstay® Mineral Blush to review some time back together with their Mineral Foundation
(the foundation review is here),
and I was kind of overwhelmed with work almost immediately after. Didn't want to let this one pass without doing it justice, so it's taken a while. Of course, it also gave me time to test it out over a one-month period.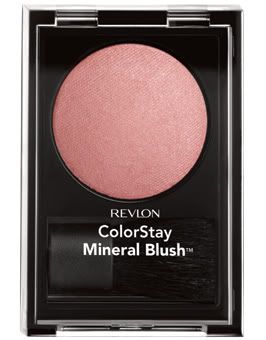 Description:
Revlon ColorStay® Mineral Blush
contains skin loving minerals that are good for your skin and ColorStay® longwear technology that lasts for up to 16 hours. This innovative mineral baked powder technology applies easily and blends seamlessly for natural looking, sheer, soft radiant color that won't streak or fade all day. The formula contains an exclusive mineral complex of Rose Quartx, Mother of Pearl and Topaz, is non-irritating and fragrance free.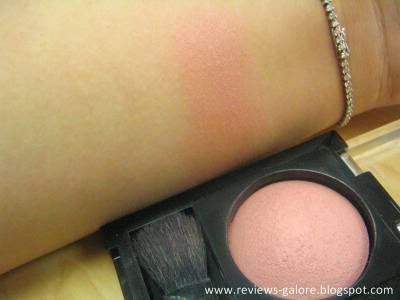 The Verdict:

The shade that I reviewed was
#20 – Petal
(a dusty rose-ish pink).
It came in a sturdy plastic case with a tiny brush for application. At first touch, the mineral blush has a great texture – the baked powder is picked up easily with the slightest swipe of the brush and goes on velvety smooth.
One light dusting of the blusher will give you a delicate glow to your cheeks, with an option to gradually build up the colour if you want something that stands out a bit more. This is perfect for me since I prefer something low-key on most workdays, and something more distinctive for my nights out. The lasting power is also nothing to sneeze at, since after a full day of work
(from 8.30am when I leave the house to about 9.00pm when I get home),
I still had presentable cheeks
(regardless of the condition of my nose or forehead!),
so this is definitely going into my book of 'keepers'.
Now, while I love the colour and texture of the mineral blush, it had a similar problem to the Mineral Foundation – the brush included in the case is not as good as it should be. I had to be quite gentle with the brush when using it, otherwise the bristles would drop. Not as bad as the mineral foundation brush, but enough to cause some concern. And similar to the foundation, I just gave up eventually and reverted to my own set of brushes.

As far as the products itself go, Revlon's mineral makeup range scores pretty high and their colour range is also quite decent, but it's a shame about the brushes. If you're using your own brushes, it isn't a problem, but as a matter of principle the brush should be sturdy enough to withstand daily use. I'd consider this for a regular purchase if the brush was improved. :)


Revlon Colorstay® Mineral Blush is available at all Revlon counters nationwide. It comes in three shades locally and retails for RM52.00, but is currently available at an introductory offer price of RM45.00.


Rating: 3.5 / 5
Value: $$