My Meow Cosmetics are here!!
Have I mentioned how much I LUURRVE getting packages in the mail? This time, it's my samples order from Meow Cosmetics…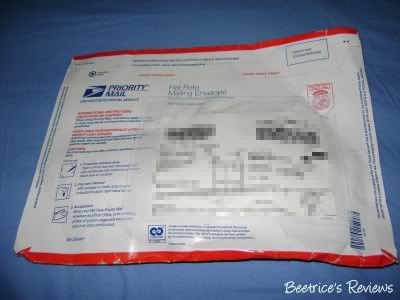 The envelope was pretty standard, Priority Mail on the US Postal Service took about 2 weeks to arrive. As a bit of background, Meow Cosmetics is an online-only mineral makeup boutique that specializes in handcrafted mineral cosmetics for all skin types. Their makeup does not contain preservatives, silica, parabens or bismuth. I ordered a whole lot of samples from their eyeshadow, blush, primer and setting powders to try out.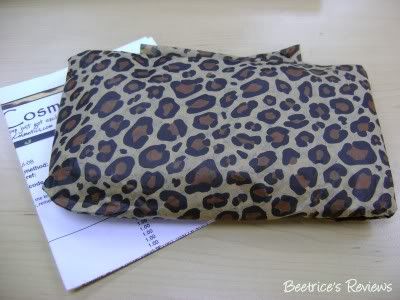 I was quite surprised when I opened up the package – just check out the leopard print tissue paper! *reeooww*…teeheehee! I'm such a sucker for pretty packaging…sigh…


My purchases – I was pleasantly surprised that they sent me the sifter jars too. You see, the site offers a one-off shipping fee of USD6.95 for 15 or more sample sizes
ONLY
. By right, the sifter jars would have been charged a separate shipping fee
(which is considerably higher)
, so I sent them a request asking whether the sifter jars could be included in with the sample shipping fee, otherwise I would just leave the sifter jars and get just the samples. Imagine my surprise when I saw that the sifter jars got through at no extra cost! :)
Thank you, MC!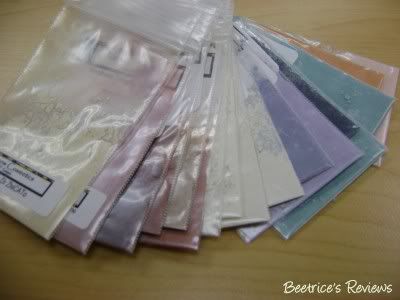 The variety and range of Meow Cosmetics MMU is really quite impressive – these are just a FEW of the colours available on the site. At first glance, the colours look absolutely gorgeous…can't wait to try them out! Stay tuned for full reviews.
Service-wise, my experience with Meow Cosmetics was superb. They sent me two additional free samples with my order
(who doesn't love freebies?),
threw in my sifter jars at no additional shipping cost and get this – they actually scribbled a handwritten thank you note on my packing slip! This was a particularly lovely touch, and I really felt valued as a customer even for my small purchase. If the products are as good as they look, I'll definitely be back to the site to order more. If you're interested in checking out the site, it's here:


PS: Use the promo code googlemeow to get 10% off your order… :)