Holiday Hauls…
Since I'm feeling in a particularly cheeky mood today, I thought I'd tempt you all with some photos of my shopping haul – bit by bit…teeheehee…


A HUGE block of Galaxy chocolate which is being devoured by the office colleagues as I'm writing this…


I picked up this gorgeous
'going out'
purse from Primark for just £4.00
(approx. RM25)…
where can you find this kind of thing here, and for this price??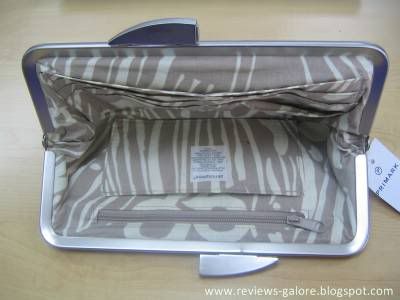 It's very spacious too – got slots for my cards and coins, so all I'd need to throw in per se is my phone, lippie and tissues. Yay!
H&M also had some fabulous beauty finds
(I bought a sh*tload of clothes from there too, but that's a different matter altogether)
…check out this adorable eyeshadow palette…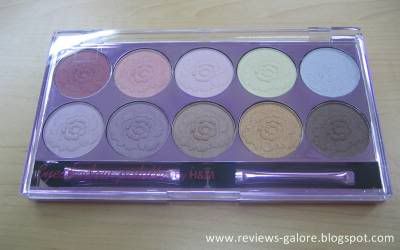 10 oh-so-pretty colours for just £3.99
(approx. RM25 – that's less than RM2.50 per colour!)
The surface of the shadows are also embossed with a very pretty rose pattern…me love!!
LUSH
was also a
HUGE
thing for me…my friend got me hooked on the Aqua Marina clay face cleanser, which I went there specifically to get. What's more, he tipped me off on the launch of their new Emotibombs which was launched on the 26th of June…and promptly scored myself a couple of them too! The other tubs are Enzymion
(a moisturizer),
and Ocean Salt
(a body scrub)
– full reviews coming up!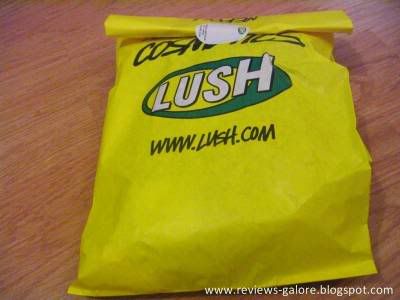 And here comes the best part...see the pretty paper package? For every £20 spent, they gave away a goodie package…and mind you, it's not small beans inside…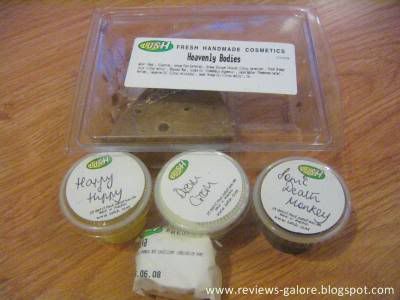 The contents

(from top)

:
Heavenly Bodies
(body butter),
Happy Hippy
(shower gel),
Dream Cream
(body cream),
Sonic Death Monkey
(chocolate shower gel)
and Godiva
(a shampoo/conditioner bar)
…plus I scored myself a free sample of their fresh masques…have I said how much I love LUSH?
The next two items will definitely cause some waves…there's
NARS
in London!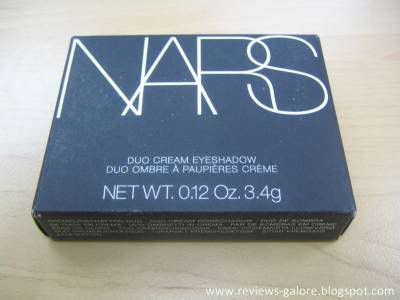 I was at the NARS counter to pick up some blushes for a blogger friend
(so yes, I'm blaming this purchase on you!)
…somewhere along the way, the sales girl ended up persuading me to try their eyeshadow duos…and lo and behold, I walked out with not only my friend's package, but one for myself as well…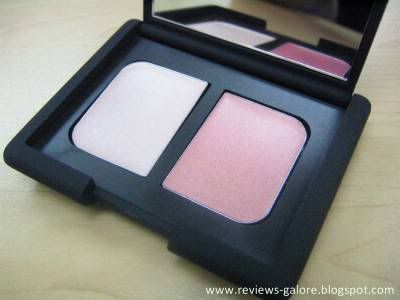 The e/s duo I picked was
'Pink Panther'
…and oooh, I'm expecting big things from this!


Last but definitely not least, I'm sure you all remember this bag from my last post…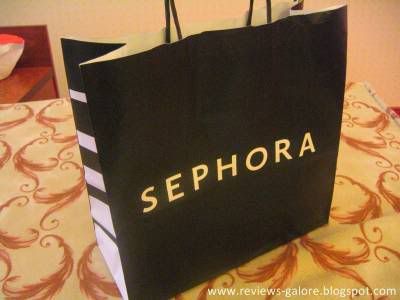 Sephora – famous for its source of beauty items online and offline…and I chanced upon a store just off Placa de Catalunya during my hop over to Barcelona…SF managed to snap this picture of me in front of one of their displays before we were told "no photography allowed"…


I swear, the entire store was simply
GORGEOUS
…two levels of almost every beauty brand and product available
…*drool*…
I could barely control myself
(although the prices were quite humbling when I realized I couldn't buy up half the store!),
and promptly walked away with a bagful of stuff.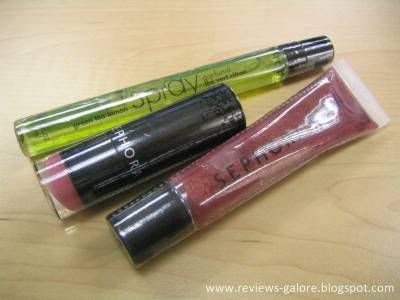 Just three of the items I purchased – Sephora's own in-house brand…the rest I'll keep for a later time since some of them are meant to go to new homes…hehehe…wouldn't wanna give away the surprise too early eh?
There's plenty more to reveal as time goes along, but that's for another time…please be patient as I slowly sort through all the items and get back into my reviews
(with plenty of photos to follow)…
till then!